In Defense of Partying
Reason TV's Nick Gillespie sat down to talk with Andrew W.K. about his life's work and his unabashed libertinism.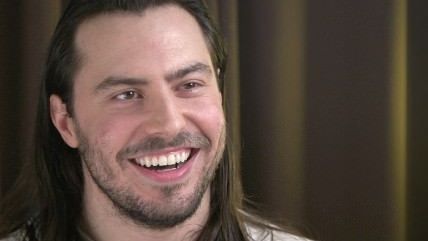 Musician Andrew W.K. has been called "the great unwashed rock star" and "the great god of partying." His best-known songs include "Party Hard" and "We Want Fun." In June, he lectured at the Oxford Union on the topic "Andrew W.K. and the Philosophy of Partying." He delighted a generation of children as the host of Destroy Build Destroy, a live-action Cartoon Network series in which teams of kids compete for the right to blow up each other's creations. He's a regular on Fox News' late night show Red Eye with Greg Gutfeld and an advice columnist for The Village Voice. In October, Reason TV's Nick Gillespie sat down to talk with Andrew W.K. about his life's work and his unabashed libertinism.
Q: What's up with the party?
A: Out of all the things I could imagine spending my time doing, I figure if I was going to devote myself to a mission, or dedicate my life to a cause, it should be an enjoyable one. And partying was the most fun thing I could think of-and also that other people could relate to.
Q: Were you walking down the street and almost got hit by a falling safe, or something?
A: Full of piñatas and party favors?
Q: Yeah.
A: No. Unfortunately. That would have been much more dramatic, but also painful, so I'm glad it didn't involve injury. No. I moved to New York when I was 18…I decided not to go to college and moved to the biggest city I could think of and try to do something big. From that emerged a lot of confusion, a lot of disappointments, a lot of dead-end jobs and sort of oddball experiences. Then at one point I got this idea that I could cheer myself up and maybe cheer other people up. That was really the reason I wanted to do something fun.
Q: Were you in a depressed state?
A: Yes.
Q: What was the nature of that? A kind of coming-of-age dislocation? A chemical imbalance?
A: Probably a mixture of all of those things. Anything that felt bad, I experienced some version of it. It never got overwhelming, where I couldn't function at all. But it was just a lot of anger…I realized there were times I didn't feel like that-I felt quite good. And I wanted to figure out how I could feel like that more of the time.
Q: In one of your Village Voice columns, you talk about how the very nature of partying is to provide a life-saving release from the constant pressure to "take things seriously." You talk about partying as an end in itself. This is radical and subversive in an age when you're not allowed to smoke anymore, you're not supposed to do drugs, you're not supposed to exercise too much or too little, you're not supposed to have fat, or not trans-fat, or not carbs, no gluten.
A: I would say-now, this is from my perspective, being in the middle of the party, and attracting and certainly hanging out with a lot of people who are also into partying-it seems that most people are relieved to have someone tell them it's OK. That they have been fighting against these kinds of pleasure themselves, they've been wanting to engage them but been made to feel very guilty about it. It's just such a great release for all of us, to be able to say: "Hey, I'm thinking about this stuff too. I'm doing this stuff too, and I'm actually enjoying it and not feeling bad." If I can be a role model in that way-I never thought I would be a role model for anything-but a role model for fun, I can do that.