Virginia State Legislator: "We found out that having a monopoly is really cool."
"Why do we want to give up a monopoly?"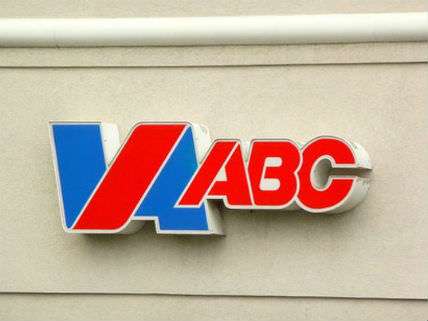 As a resident of Virginia I have to put with buying liquor from government-owned Alcoholic Beverage Control (ABC) stores. ABC stores were set up after the end of Prohibition. I will admit that the selection has much improved in recent years (more single malts scotches are on offer), but the Commonwealth's ABC stores do not provide nearly the variety that one finds in private liquor stores in the District of Columbia. DC prices are lower too. Four years ago, Governor Bob McDonnell (R) tried to sell of the stores and privatize liquor sales, but the General Assembly blocked the effort.
The headline quotation is from Virginia Delegate David Albo (R-Fairfax), who also asked, "Why do we want to give up a monopoly?" As the Daily Progress reports, Albo is pushing legislation that would transform the ABC from a state "agency" into a state "authority." ABC would still be a monopoly, but it would allegedly be run more like a business. Here's an idea; why not end the monopoly and let actual businessses run like businesses?