Law School Revolt
Profs for due process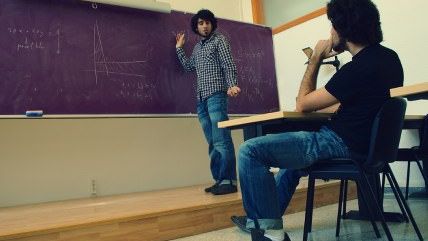 This summer, following a not-so-gentle nudge from the federal government, Harvard introduced a tough new sexual harassment policy. The rules were designed to bring the college in line with U.S. law, but quickly drew heavy criticism from the very people at Harvard best equipped to make sense of legal mandates: the law school faculty.
In October, 28 Harvard law professors sent a letter of protest to The Boston Globe, accusing the new policy of violating accused students' rights. "Harvard has adopted procedures for deciding cases of alleged sexual misconduct which lack the most basic elements of fairness and due process, are overwhelmingly stacked against the accused, and are in no way required by Title IX law or regulation," the professors wrote. They exhorted administrators to scrap the policy and start over, this time with faculty input.
The letter's signatories include several high-profile legal scholars, such as political commentator Alan Dershowitz. Another notable name: Charles Ogletree, mentor to former Harvard law student Barack Obama.