Departments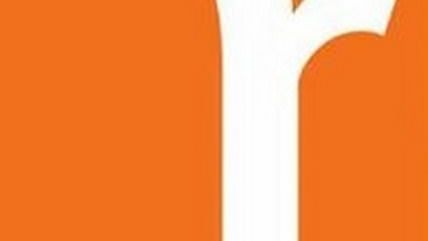 2 It's Not Just About Race, It's About Power
Rethinking policing after the deaths of Eric Garner and Michael Brown. Matt Welch
4 Contributors
5 Letters and Reaction
Let's play God!; the new face of television…
6 Citings Taxpayers no longer; United States of emergency; zero tolerance strikes again; public union privileges; too much public health; Airbnb vs. NYC; cheapskate Socialists…
54 Reason TV: California's 'Cruel and Unusual' Prisons
Despite court orders and ballot initiatives, Golden State prisons remain criminally overcrowded. Zach Weissmueller
Columns
12 District of Cannabis How will Congress respond to marijuana legalization in the nation's capital? Jacob Sullum
14 The Congress That Cried Wolf It's time for lawmakers to stop abusing the emergency-spending loophole. Veronique de Rugy
16 Kill Pixels, Not People
Exploding the fake scientific consensus on violent video games. Ronald Bailey
70 Big Sugar Leaves a Bitter Aftertaste
It's time to end the sugar industry's corrupt sweetheart deals. Greg Beato
Features
18 Ted Cruz: Loose Cannon or Libertarian Reformer?
The Texas senator might be just crazy enough to win the GOP presidential nomination. Glenn Garvin
26 10 Things the New GOP Congress Should-and Can!-Do
The reason policy agenda for 2015-2016
30 Let (a Lot More of) Them In
Comprehensive immigration reform isn't coming anytime soon. Here's what to do in the meantime. Shikha Dalmia
38 Who's Going to Pay for New Highways?
Our Interstates are wearing out. Here's what we need to do to fix them. Robert W. Poole Jr.
46 Glenn Greenwald: The Outsider
The anti-establishment journalist who midwifed the Edward Snowden revelations talks about surveillance, reporting, and new fault lines in American politics. Interview by Todd Krainin
Culture & Reviews
56 Inside Stalin's Head
A biography offers fresh insights on one of history's bloodiest dictators. Norman M. NaimarkStalin: Volume I: Paradoxes of Power, 1878-1928, by Stephen Kotkin
Briefly Noted
58 Peter Suderman on William Gibson's The Peripheral
60 Zenon Evans on the documentary Flight Plan
62 Brian Doherty on Neil Young's Special Deluxe
64 Brian Doherty on the art exhibit Cameron: Songs for the Witch Woman
61 Venerating Lincoln A history of Abraham Lincoln's critics would be improved if the author weren't so smitten with Lincoln himself. Jeffrey Rogers Hummel
Loathing Lincoln: An American Tradition from the Civil War to the Present, by John McKee Barr
65 Are Demographics Destiny?
Self-interest, sex, snakes, and the making of our political preferences. Anthony Randazzo
The Hidden Agenda of the Political Mind: How Self-Interest Shapes Our Opinions and Why We Won't Admit It, by Jason Weeden and Robert Kurzban
68 Gandhi vs. the Mafia
An anti-crime crusade conducted by neither cops nor vigilantes. Jesse Walker
72 Artifact: Ted Cruz, Superhero
A children's coloring book makes impressive claims about the prowess of an up-and-coming Texas senator. Katherine Mangu-Ward
Cover Photo: Jeff Malet Photography/Newscom