Brickbats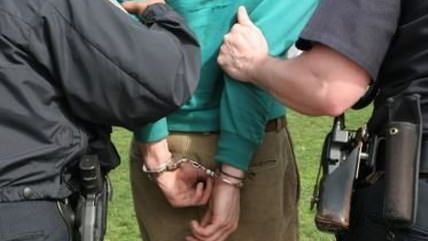 Former Maryland Transit Authority driver Karen Murphy is facing multiple charges of assault and conspiracy after allegedly arranging for a gang of youths to attack a family riding on her bus. Murphy reportedly became angry when she asked the family to move to the back of the bus and the mother said that it was too crowded.
Mickey Stone faces up to a year in jail for buying a lottery ticket. Stone, who won $900 on the ticket, claimed he bought it at a store in Huntington, Indiana. He actually made the purchase at the liquor store he works at in Winchester. A state law bans employees from buying lottery tickets from the store where they work.
A Santa Fe, New Mexico, county sheriff's deputy has been charged with murder after allegedly shooting another deputy in a drunken fight.
A Spanish court has ordered a man, who wasn't named by local media, to continue paying child support to his 29-year-old daughter. The court ruled he must continue paying child support until she completes her studies, which is expected to take two more years.
Five police agencies in southeast Virginia have been collecting and sharing telephone records since 2012. Wired reports the agencies have obtained some of the data from phone companies through subpoenas. Other data have been taken from phones seized from people being arrested.
New Jersey State Interscholastic Athletics Association Executive Director Steve Timko says Summit High School's practice of plugging a hole in a football locker room door with a banana "did not appear to be driven by racism or bias." But the association is still forcing the team's coaches to take sensitivity training and to certify for the next three years that they have reviewed all the association's sportsmanship rules. The team first used a banana to plug the hole last year, and it became something of a superstition until a visiting team complained about it earlier this year.
Alaska's Anchorage School District banned military recruiters from campus after female students complained that some were making sexual or romantic advances toward them. The recruiters also allegedly invited some high school students to parties where alcohol would be served.
In Kentucky, the Lexington-Fayette Urban County Human Rights Commission ruled Hand On Originals violated the city's fairness ordinance when it refused to print T-shirts for the Lexington Pride Festival. The owners of Hand On said they declined the order because they are Christians and did not support the message of the shirts.
Parents of some students at St. Mary's Church of England Primary School in Kidderminster are upset their children were excluded from a taxpayer-funded field trip to a petting zoo because they speak English. The parents say school officials told them the trip was designed to help students who don't speak English learn the language.
Charles Oliver