How Michelle Obama's Fashion Power Conquered India's Formidable Color Prejudice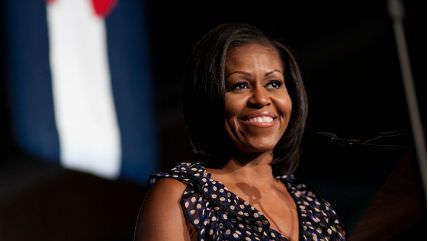 Michelle Obama's efforts to browbeat kids at home into skinny jeans may not be everyone's cup of tea, but her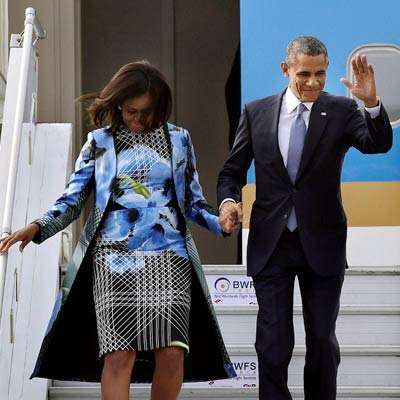 fashion power might be the biggest source for good overseas.
Before she virtually jolted the Saudi royalty out of its collective kufiya by showing up sans headscarf to pay her respect to the dearly departed beheader-in-chief, King Abdullah, she had become a fashion sensation in India.
Indian women were transfixed to their TVs from the moment she stepped out of Air Force One in her Bibhu Mohapatra suit. The Indian fashion press was abuzz with every detail of her hairstyle, accessory, and makeup. Fashion websites depicted her in various Indian outfits, trying to entice her to wear one.
But just how remarkable it is for a black woman to become the Jackie Kennedy of India, I note in my column at The Week, can't be fully digested till one understands that India is the land of skin lightening creams where blackness is regarded as an affliction.
That the First Lady could overcome all this will give her dark-skinned Indian sisters a boost up in scaling the country's formidable color wall. I note:
The most effective antidote to colorism might be confronting Indians with alternative conceptions of beauty that stretch their conventional notions. And, without actively trying, Michelle Obama did just that.
Go here for the full article.