Shikha Dalmia on President Obama's Failure to Stick Up for Religious Liberties in India
He missed an important opportunity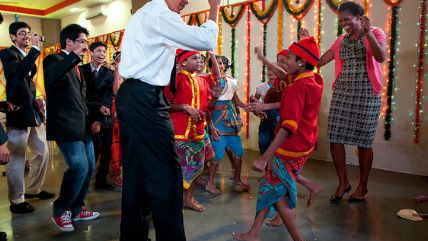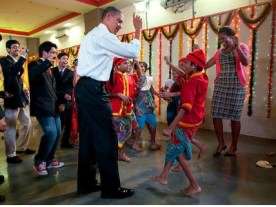 Barack Obama's India visit this week occurred at a very troubling moment when the forces of militant Hindu nationalism – emboldened by the presence of one of their own, Narendra Modi, in the prime minister's office – are rearing their ugly head again. Among other things, they are forcing/inducing Muslims and Christians to "reconvert" to Hinduism and going after so-called "love jihad, an alleged conspiracy by Muslim men to seduce Hindu women and convert them. Yet Modi, who still has to wash away the stains of Muslim bloodletting on his watch, has said not a word against any of this. To the contrary, in fact. His party members and cabinet ministers have pushed an aggressive agenda of Hindu nationalism.
And now Obama maintained a stoic silence basically giving a clean chit to the Modi's government's religious assaults.
This was a missed opportunity, notes Reason Foundation Senior Analyst Shikha Dalmia.