WATCH: Red Army Film Explores Hockey, the Cold War, and Sports as Propaganda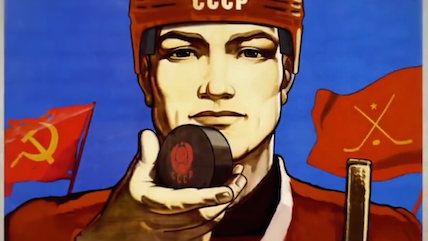 "The movie is about the Soviet Union and the greatest sports dynasty arguably in history, the Red Army hockey team, and the interrelationship between sports, politics, [and] society," says director Gabe Polsky, the filmmaker behind the critically acclaimed documentary Red Army, which has just been released after a wildly successful festival run. The film is a gripping look at the rise and fall of the dominant Soviet hockey team through the eyes of one of the team's brightest stars, Slava Fetisov.
"The rest of the world called us Red Machine or Red Army, but we were not a machine," Fetisov explained during a Reason TV interview. "We were not robots."
Watch above or click the link below for full text, links, downloadable versions and more.