A. Barton Hinkle: How Government-Funded Stadiums and Museums Harm Taxpayers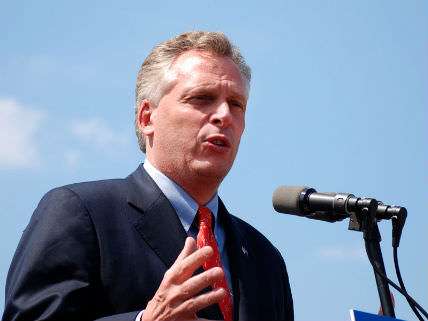 Nearly a decade ago, state leaders and local boosters in Richmond, Virginia, groused when the region lost out to Charlotte, North Carolina, in the contest to become home for the NASCAR Hall of Fame. Virginia Gov. Mark Warner lobbied hard for the hall, calling it a "world-class facility." Others termed the chance to host it a "once-in-a-lifetime" opportunity. "You can't underestimate what it would mean to bring it here," Warner gushed. "It'd probably be as big an economic stimulus to the region as anything we're looking at."
Thankfully, writes A. Barton Hinkle, Virginia lost out. Not only has the NASCAR Hall of Fame turned out to be a commercial bust, Hinkle notes, taxpayers remain on the hook for it. It's an object lesson in the dangers of crony capitalism.