A.M. Links: Charlie Hebdo Returns to Newsstands, Al Qaeda Group Claims Responsibility for Charlie Hebdo Attack, Evacuation on International Space Station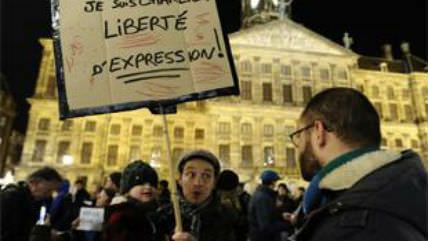 Credit: Wikimedia Commons

French satirical magazine Charlie Hebdo is back on sale today. "In some places," one journalist notes, "vendors reported that it had sold out before daybreak."
The extremist group Al Qaeda in the Arabian Peninsula has claimed responsibility for the terrorist attack on the offices of Charlie Hebdo.
"A French comedian was detained for questioning on Wednesday for writing on his Facebook account he felt 'Charlie Coulibaly,' a word play combining the widespread 'I am Charlie' vigil slogan and the name of one of the three gunmen."
The U.S. section of the International Space Station was evacuated on Wednesday due to a leak of "harmful substances" from the cooling system.
According to a new study, the Ebola outbreak in Liberia could end by June.
Follow us on Facebook and Twitter, and don't forget to sign up for Reason's daily updates for more content.