Measles Outbreak Among Unvaccinated Disneyland Visitors
"The Onion" amusingly takes down anti-vaccine simpletons.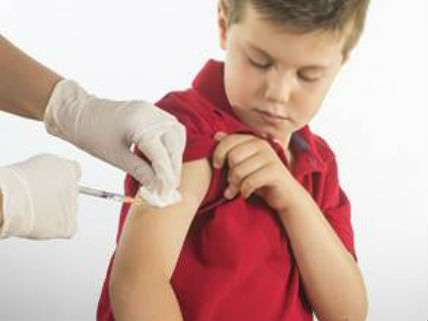 At least 15 of the 26 people infected so far in the outbreak among visitors of the "happiest place on earth" are known to have been unvaccinated. Reuters is reporting that six of those who have contracted the disease have been hospitalized. Two of those infected so far are kids who were too young to be vaccinated. USA Today noted that in 2014, health officials diagnosed measles in 554 people, up from 187 cases in 2013 and 55 cases in 2012, according to the Centers for Disease Control and Prevention.
The Onion has a nice takedown of anti-vaccination simpletons - a favorite exemplar below: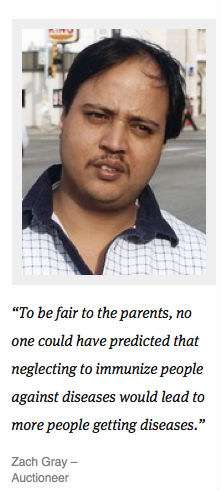 Go here for an extensive Reason debate over what is the proper libertarian response to vaccination.