Baylen Linnekin: Foie Gras Is Back on the Menu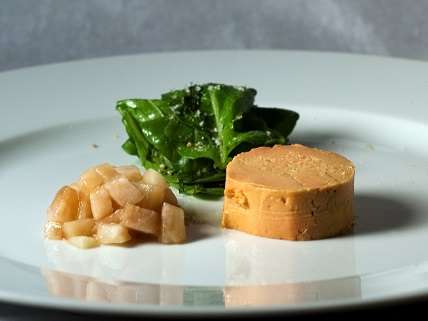 Earlier this week, in a welcome and long-awaited decision, U.S. District Court Judge Stephen V. Wilson ended California's two-and-half-year-old foie gras ban. Judge Wilson rejected the ban as unconstitutional, holding that it ispreempted because it conflicts with the federal government's Poultry Products Inspection Act.
Within hours, foie gras was already back on menus in the state.
"Before the ban, foie gras was the most popular item on our menu, and I expect it will be again starting tonight," saidchef Ken Frank, of Napa's La Toque, on Thursday, the day the ban was lifted.
Chefs and consumers are overjoyed. Some legal experts in the state are also satisfied, writes Baylen Linnekin.