French Police Launch Coordinated Attack on Two Hostage Situations Linked to Paris Shooting Suspects (UPDATE: At Least Four Hostages May Be Dead)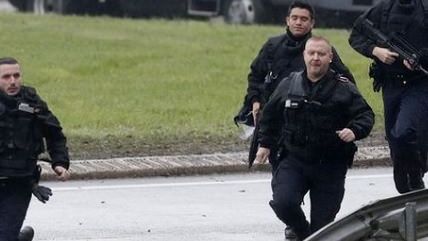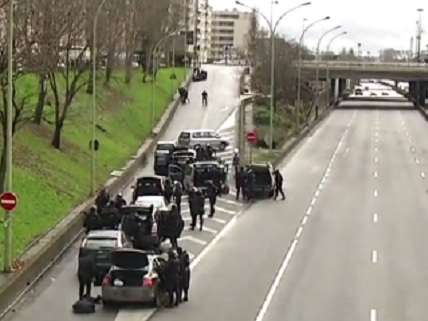 Reports of a possible resolution to the stand-off and hostage situations involving suspects linked to Wednesday's massacre at the Charlie Hebdo offices in Paris. Via MSNBC:
French authorities stormed a building on the outskirts of Paris, killing the two suspects in a massacre that left 12 dead earlier this week in Paris, according to AFP and the Associated Press, bringing an end to a 50-hour manhunt for the two brothers accused of carrying out the attacks.

At the same time, paramilitary police burst into a kosher market where a gunman connected to the brothers was holding a number of hostages and killing the suspect, Le Monde reports. Moments after that raid, shoppers were seen streaming out of the grocery store in the company of police.

The two crises, now believed to be related, are the latest in a 48-hour string of possibly coordinated attacks which began on Wednesday, when two brothers – Cherif and Said Kouachi – allegedly gunned down eight journalists and four others at the offices of Charlie Hebdo, a satirical news magazine that had published cartoons of the Prophet Muhammad.
The French interior ministry deployed 80,000 police officers across the country yesterday.
More on the Charlie Hebdo massacre.
UPDATE: At least four hostages may have been killed according to livetweeting by Reuters.