Police Continue Hunt to Catch Charlie Hebdo Shooters, Mike Rogers Heads to CNN, Supreme Court to Meet on Gay Marriage: P.M. Links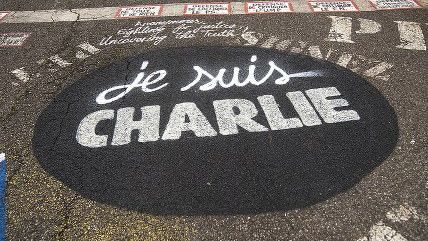 (Abode of Chaos / photo on flickr)
Credit: Abode of Chaos / photo on flickr

Thousands of French police are searching the countryside and going door-to-door north of Paris trying to find the two brothers wanted in the deadly attacks on Charlie Hebdo. In the meantime, Google has earmarked about $300,000 to help support the satirical weekly, and other media outlets are expected to jump on board.

Meanwhile terrorist group Boko Haram has attacked another village in Nigeria. Experts estimate the group has killed at least 2,000 people and displaced 1.5 million others in 2014.
Supreme Court justices are scheduled to meet in a private conference tomorrow to discuss whether they'll take up any gay marriage recognition cases from a handful of states.
Former Rep. Mike Rogers (R-Mich.) has taken his slavish, uninhibited devotion to the security state and its surveillance systems to CNN as a national security commentator.
Before worrying about CNN's credibility, though, consider CNN anchor Don Lemon, who, after having a Muslim human rights lawyer on the show spending an entire segment condemning the attacks on Charlie Hebdo, obliviously asked the man if he "supports ISIS."
A liberal activist in Saudi Arabia convicted crimes like disobeying his father and abandoning his faith, will receive the first 50 lashes of what will be a 1,000-lash sentence tomorrow, according to Amnesty International.
Follow us on Facebook and Twitter, and don't forget to sign up for Reason's daily updates for more content.