Obama Will Veto Bill Approving the Keystone Oil Pipeline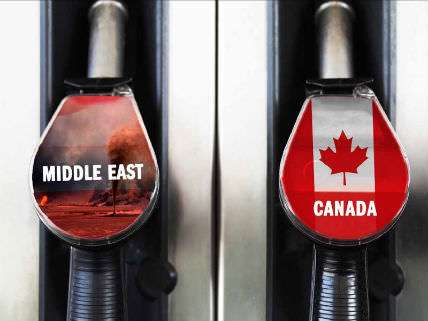 The Republican majorities in both the Senate and the House are eager to pass legislation that would authorize the construction of the much-delayed Keystone XL pipeline that would transport more than 800,000 barrels of Canadian oilsands crude per day to Gulf Coast refineries. The Keystone XL Pipeline Act was the first bill introduced in the new session of the Senate and is co-sponsored by 54 Republicans and 6 Democrats.
The Associated Press reports:
"If this bill passes this Congress, the president wouldn't sign" it, White House spokesman Josh Earnest said Tuesday, saying legislation shouldn't undermine the review process underway at the State Department or circumvent a pending lawsuit in Nebraska over its route.

It's "premature to evaluate the project before something as basic as the route of the pipeline has been determined," he said.
The State Department has twice already issued impact statements approving the construction of the pipeline. Eleven months ago, I predicted that the president would "deviously dither" over the pipeline until after the mid-term elections. As predicted, the State Department was ordered to undertake an additional review in a transparent effort to try keep the environmentalist and labor lobbies from defecting during the mid-term elections.
Since the production of crude from oilsands is costly, the recent steep fall in petroleum prices has to some degree undermined the rationale for the pipeline. In any case, the scientific, safety, and economic review of the pipeline will likely continue to be "premature" until the State Department bureaucrats come to the politically correct conclusion.
Disclosure: Back in 2011, I went on a junket to report on the development of Alberta oil sands. My travel expenses were covered by the American Petroleum Institute. The API did not ask for nor did it have any editorial control over my reporting of this trip or, for that matter, any other reporting that I do. For more background, see my articles, "The Man-Made Miracle of Oil from Sand," and "Conflict Oil or Canadian Oil?"