Nuclear Power Is Greenest, Say Scientists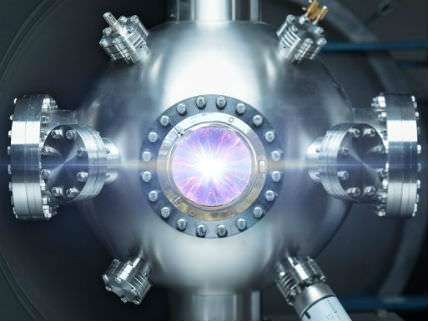 One enduring conundrum in the climate change debate is the fierce opposition to nuclear power by those who most fear man-made global warming. Once up and running nuclear power plants emit no greenhouse gases and produce power that is safe and reliable. In addition, researchers have devised many new designs that are safer and more reliable than the old-fashioned boiling water reactors. In some designs the reactors even "burn" nuclear wastes, thus eliminating one of the remaing major objections to this form of energy.
The Independent is reporting an open letter by prominent biologists being published in the journal Conservation Biology that endorses nuclear power as a critical factor in avoiding the disruptive climate change they believe the continued use of fossil fuels will produce. From The Independent:
Recognising the "historical antagonism towards nuclear energy" among environmentalists, they write: "Much as leading climate scientists have recently advocated the development of safe, next-generation nuclear energy systems to combat climate change, we entreat the conservation and environmental community to weigh up the pros and cons of different energy sources using objective evidence and pragmatic trade-offs, rather than simply relying on idealistic perceptions of what is 'green'."

It is too risky to rely solely on renewable energy sources such as wind and solar power for replacing fossil fuels because of problems to do with scalability, cost, materials and land use, they explain….

"Nuclear power – being far the most compact and energy-dense of sources – could also make a major, and perhaps leading, contribution …. It is time that conservationists make their voices heard in this policy area," they say.
Well, yes. And wouldn't it be sweet if the fusion reactor design revealed last year by engineers at Lockheed Martin were actually to work?
For more background on the stupidity of green opposition to nuclear power see my article, "The Cultural Contradictions of Anti-Nuke Environmentalists."