Do the Police Know Detroit's Broke? They're Investigating One Piece of Anti-Cop Graffiti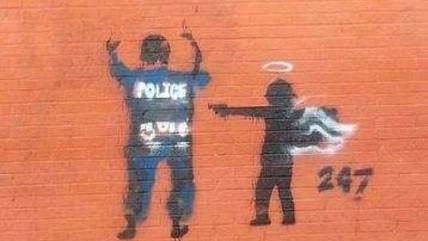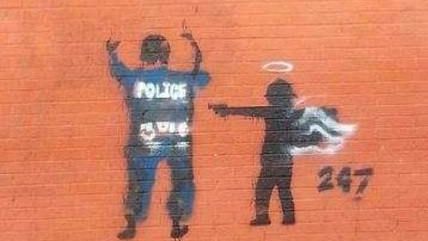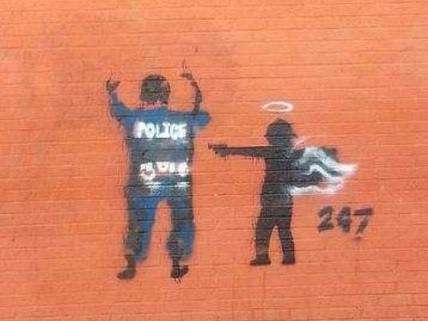 Last year Detroit filed for bankruptcy. It had been facing a serious fiscal crisis before then. A few weeks ago we learned of an expanding investigation into overtime abuse at the Detroit Police Department—before the bankruptcy, "public protection" employees were the only class of public workers not to face pay cuts. Nevertheless, while the fiscal situation may not have been discouraging enough cops from committing overtime fraud, it has been used by the police department to explain cuts in services.
It's not stopping them from investigating the serious crimes. The Detroit News reports:
Police are looking for the person responsible for spray painting an image of an angel pointing a gun at a police officer on a building in Midtown Detroit.

Officials with YouthVille Detroit discovered the graffiti Tuesday on its building on Woodward at Lothrop, police said. The image has since been covered.

"Obviously it's disheartening to all of us," said Detroit Police spokesman Adam Madera. "It not indicative of the entire city, only the individual who decided to do that."

Madera said police are seeking surveillance footage.
Detroit's police chief has been a big supporter of legal gun ownership because of the effect it has on curbing crime. That importance of gun ownership and taking responsibility for your own family's defense is certainly highlighted when a budget strapped police department is bearing down on someone who scribbled some graffiti in a town that has a lot of it because it was hurt their feelings.