2014 Was a Pretty Gay Year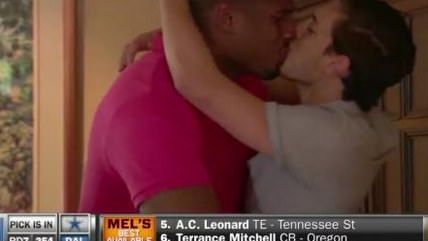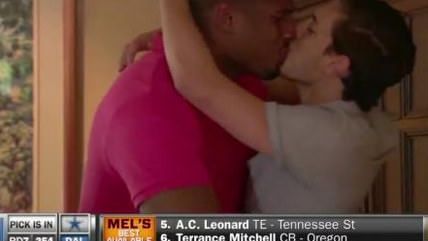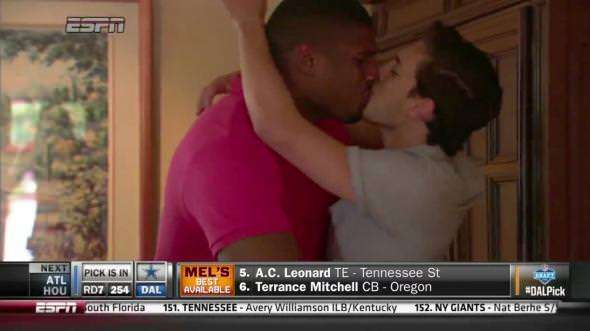 At the end of 2013 I observed that last year was "America's Gayest Year." As 2014 comes to an end, this year turned out to be pretty gay, too, all things considered. Much of what happened in 2014 built off of what was developing in 2013, so let's take those same points and discuss what's happened over the past 365 days.
Gay marriage spreads like wildfire, but the Supreme Court could snuff it out. This was a huge year for gay marriage recognition. Judicial decisions have resulted in state after state after state being told they have to recognize the marriages of same-sex couples. There are now 36 states recognizing same-sex marriage. Just over half of those states joined the list only this year. The number of states where gay couples can legally get married doubled this year.
You'd think then that would make 2014 an even bigger year for gays than 2013. But there's a big hitch: Almost all of these rulings are of federal judges interpreting precedents set in the wording of the 2013 Supreme Court decision United States v. Windsor. That Supreme Court decision struck down part of the Defense of Marriage Act, but not the whole thing. The decision requires that the federal government recognize same-sex marriages from states that have made them legal. The ruling itself did not order that states must recognize same-sex marriages.
But even though the decision itself did not strike down state-level bans on gay marriages, the actual wording of the majority opinion strongly suggested that the five justices were also arguing that bans on gay marriage recognition themselves create inequality and deprive gay couples of equal protection under the law. Federal judges have since begun striking down gay marriage bans from Pennsylvania to Oregon, using this language.
The Supreme Court, though, still has not ruled definitively whether gay couples have a right to demand marriage recognition. Attorneys general in several states are asking the court to weigh in. The court rejected some appeals in October but will be conferencing in January to consider five new appeals. A decision in 2015 has the potential to undo most if not all of the gay marriage gains from 2014. Or it could go the other way and require all states to recognize same-sex marriages.
Should we be looking forward to an end in coming out stories? In 2013, all sorts of folks came out of the closet. Now take a look at this list of allegedly famous folks who came out in 2014 and see how many you actually recognize.
Probably the biggest name of the year was Michael Sam, who became famous because he came out of the closet in a publicity blitz prior to his pursuit of a National Football League career. He got drafted by the St. Louis Rams, saw pre-season play, but ultimately failed to find a permanent home on any team.
But the coverage of Sam's coming out primarily revolved around people tripping over each other to declare how ready the NFL was for an openly gay player. There were a handful of naysayers, sure, but any actually controversy was confined to backseat coaching about whether Sam was good enough for the pros and whether his sexual orientation secretly hurt his chances despite everybody insisting otherwise.
Just as with 2013, eyes are on the top professional sports as the last holdout for a big coming out story for a current player. Country music got gayer this year as well with Ty Herndon's coming out, but as Jesse Walker has noted, country music has a history of "queer" themes. Past this new crop, maybe we'll see much less emphasis on celebrity "coming out of the closet" narratives in the United States. "Coming out" is still, obviously, going to be something every gay, lesbian, and bisexual person will have to deal with. But culturally, hopefully it will end up somewhere around the category of celebrity pregnancies in terms of attention.
Transgender activism continues finding its own way. On Sunday a 17-year-old transgender teen who rechristened herself Leelah Alcorn committed suicide in Ohio by walking out in front of a truck barreling down an interstate. She left a suicide note behind on Tumblr. Alcorn isn't the first transgender teen to end her struggle with suicide, and she won't be the last, but her holiday death became national news.
I noted a year ago that while the transgender contingent had been part of the whole LGBT acronym for some time now, it doesn't mean the priorities of transgender people match those of gays. The elimination of the military's ban on gays and lesbians openly serving didn't deal with how the military treats transgender members. In May, Secretary of Defense Chuck Hagel said the military's ban on transgender troops should be "reviewed," and that he's open to reconsidering it.
In other federal transgender news, this year President Barack Obama and his administration expanded the antidiscrimination policy demands for any company doing business with the government. Both sexual orientation and gender identity have been added, covering the whole LGBT spectrum.
More controversially, outgoing Attorney General Eric Holder has sent out a memo to the Department of Justice interpreting Title VII workplace laws that prohibit discrimination on the basis of gender at government workplaces also covers transgender employees. It does not affect private company employee policies, but still seems likely to bring about a legal challenge.
Wedding cakes are still a thing. There's still legal fighting over whether businesses are obligated to provide their services or goods, like cakes, flowers and photography, to gay couples getting married, and with the fight comes a complete loss of perspective. At the Huffington Post, an Oregon baker who shut down her business rather than make a wedding cake for a gay couple makes their list of "Anti-LGBT Villains of 2014," alongside the likes of Uganda President Yoweri Museveni, who wants to throw gay people into prison forever.
I've spent part of the past two years defending the right of bakers and photographers to not have to serve anybody they don't want to serve for whatever reason. Nobody has a right to a wedding cake, gay or anti-gay. Read more of me and cake here.
The Supreme Court earlier in the year declined to take up a case about whether a photographer could be forced to shoot gay weddings, leaving intact a ruling against the photographer. Some states are therefore considering their own versions of the federal Religious Freedom Restoration Act, to allow private people a little more leeway to run their businesses in accordance with their own beliefs.