Jeb Bush Is Suddenly a Frontrunner, Obama's Golf Game Claims Another Victim, College Football Crowns a New Highest-Paid Coach: P.M. Links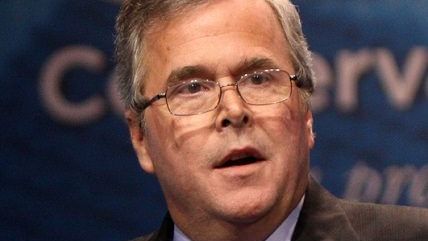 Wikimedia Commons

According to the latest poll data, Jeb Bush is now the preferred Republican presidential candidate. Despair, ye foes of monarchy.

The NFL's Jim Harbaugh, who coaches the San Francisco 49ers, is leaving that job for college football. He will now coach the Wolverines at the University of Michigan (my alma mater), where he is expected to be paid a record-breaking $9 million per year.
President Obama's golf plans disrupted an Army veteran's wedding. With only one day's notice, a Hawaiian gold course told the vet his wedding would have to be moved to accommodate the president's vacation. Obama is sorry.
How's that war against ISIS going?
The U.S. is assisting in the search for the missing AirAsia plane.
The Chinese government is blocking access to Gmail.