Brendan O'Neill: The Top 10 Cave-In Artists of the Year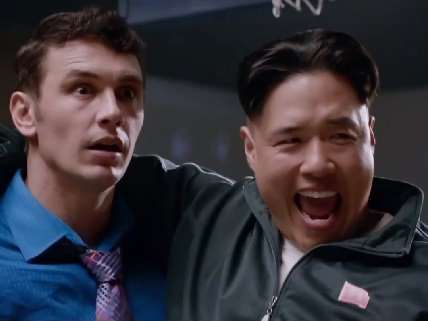 Sony copped a lot a flak for caving in to the mysterious Guardians of Peace and pulling The Interview from theaters. It may have since rediscovered its spine, allowing the movie to be released in a few theaters on Christmas Day and making it available online too, but the impact of its act of self-censorship continues to reverberate. It has rightly found itself lambasted for initially hiding away a piece of culture at the behest of a yammering mob making threats and wailing about feeling offended.
But we shouldn't single out Sony as the sole jeopardizer of artistic freedom, for it is far from the only institution to have caved in to demands for self-censorship this year, writes Brendan O'Neill. 2014 has been the year of the self-gag, the year of institutions silencing themselves in response to shrill hollers of "You can't say that!" Here's a countdown of the Top 10 cavers of 2014, all of whom helped set the stage for Sony's behaviour.