North Korean Internet Goes Down Again, The Interview Will Be Screened, Supreme Court Considers Gay Marriage Bans: P.M. Links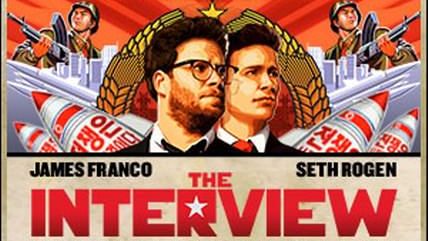 Sony Pictures

Somebody keeps accidentally kicking the plug out of the wall that connects North Korea's computers to the Internet.

The Interview is going to be screened on Christmas Day in a handful of independent theaters, which is kind of funny because one imagines indie theaters would not have touched this movie with a 10-foot pole had it not launched this censorship controversy. It does serve as a reminder though that it was the chain theaters (and their legal teams) who had been keeping it out of the theaters.
The Supreme Court will consider on January 9 whether it will take up any of the state-level challenges to bans on gay marriage recognition from Tennessee, Michigan, Ohio, Kentucky, or Louisiana.
Rep. Michael Grimm (R-N.Y.) has pleaded guilty to a felony charge of preparing a false tax return, which has led to pressure for him to resign.
A baggage handler for Delta is accused of helping smuggle firearms on plane trips to sell in New York.
Lots of available supply has led to lower natural gas prices and likely lower heating bills for the winter.
Follow us on Facebook and Twitter, and don't forget to sign up for Reason's daily updates for more content.