Rand Paul: Demilitarize the Police! New York: Bulletproof Everything!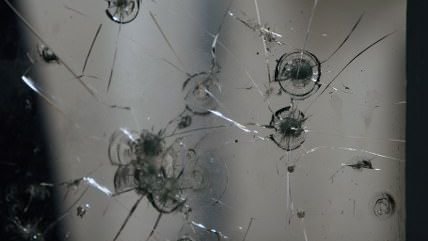 (Pulpolux !!! / photo on flickr)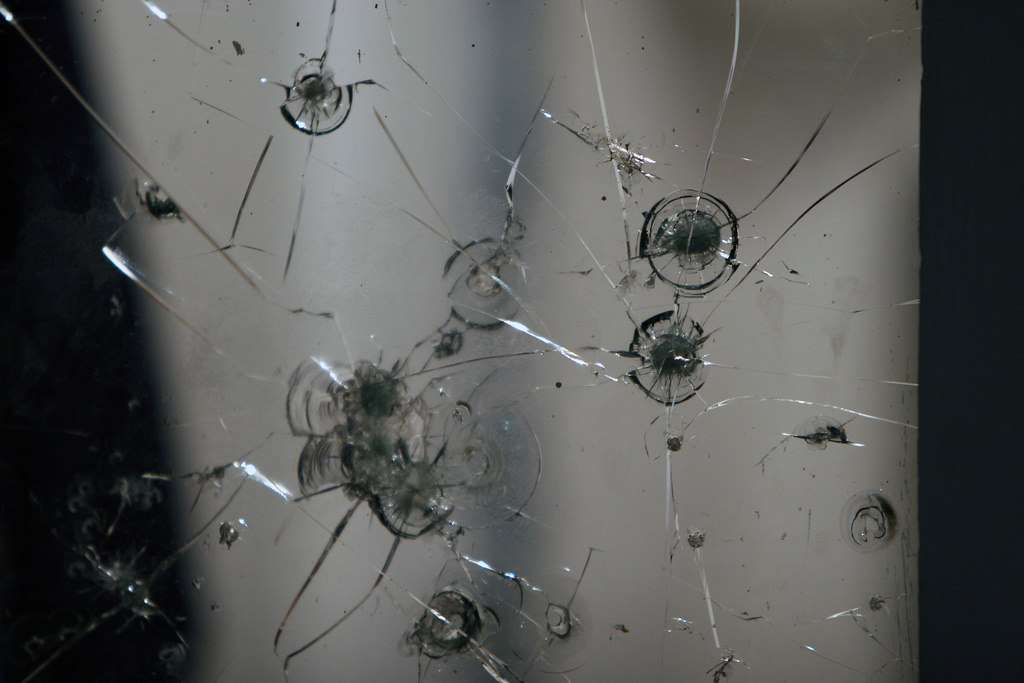 Two supposedly unrelated stories that are totally related:
First, Sen. Rand Paul (R-Ky.) is planning to reintroduce legislation next session to cut the more militaristic components out of the federal program that sends surplus military equipment to law enforcement agencies across the country. He doesn't want to kill the whole program—just the parts that provide weapons and militarized vehicles to police. From BuzzFeed:
Paul's decision to keep the bill, which was crafted by the retiring Oklahoma Sen. Tom Coburn, alive will be a significant test for the political viability of the issue. Paul will be trying to force a Republican-controlled Senate to examine federal programs that funnel millions in grant money and surplus to arm local police forces with weapons and vehicles designed for the battlefield. Paul's expected presidential run, which will likely launch next year, could put the issue back on the national agenda as well.

Coburn's bill — which is very similar to legislation Democratic Rep. Hank Johnson of Georgia has vowed to reintroduce in the House next Congress — targets a small fraction of the millions of dollars worth of military surplus shipped by the Pentagon to local law enforcement each year under the Defense Department's so-called 1033 program. Most of the surplus equipment is mundane — office furniture, uniforms, etc. But the most controversial 1033 shipments see vehicles and weapons used by the U.S. armed forces sent to local police. Coburn's bill would ban that practice while keeping the non-lethal surplus flowing.
Second, a pack of Republican lawmakers in the New York state legislature want to use the violent killings of two New York City Police officers over the weekend to mandate every single police vehicle in the state to have bulletproof glass, paid for with money from the state extracts from settlements from banks for whatever wrongdoing it can pin on them. From the Journal News in New York:
The measure was proposed by Assemblyman Jim Tedisco, R-Glenville, Schenectady County; Sen. Phil Boyle,R-Suffolk County; Sen. Marty Golden, R-Brooklyn; and Assemblywoman Nicole Malliotakis, R-Staten Island,

"This incident is extremely disturbing and is an attack on all residents of New York State," Tedisco said of Saturday's shootings in a statement.

"These men were heroes trying to protect innocent, honest law abiding citizens and keep us all safe. As legislators, we have a responsibility to support, protect and defend the police officers who wear the blue uniform because blue lives matter."
As Ed Krayewski noted earlier today, the New York Police Department has treated this terrible act of violence as a way to try to perpetuate the narrative that they're at a "war" of some sort, though these are the first officers to be killed in the line of duty in the NYPD since 2011 and even though violent crime continues to drop.
Whether the murders of the two officers will actually harm anybody politically (Matt Welch just responded to neocon Jennifer Rubin's concern-trolling here), it will most assuredly be used to try to stop any effort to scale back militarization. Police deaths at the hands of criminals are few and far between, but don't be surprised to see every single death of an officer in the line of duty presented in an extremely casual fashion to make it suggest they're all homicides (as happened in this recent, terrible McClatchy piece). Pushing for all police cars in New York to have bulletproof glass will lead to wasteful spending through which some well-connected vendors will cash in, if the legislation is passed. That an armored vehicle or surplus military guns would have done nothing to prevent the deaths of Rafael Ramos and Wenjian Liu won't stop police representatives from invoking their names to try to stop Paul's efforts in their tracks.