Porn Panic Alert: Smut Becoming 'Marriage Substitute,' Warn Conservatives Who Can't Tell Correlation From Causation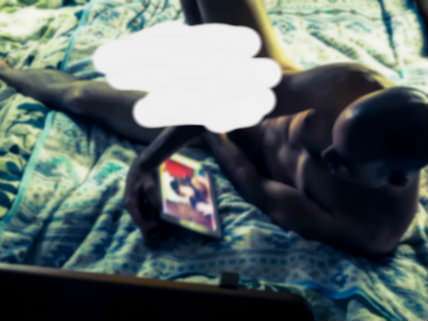 So I was going to ignore this silly study about how pornography is serving as a widespread "marriage substitute" for young American men. But it just keeps popping up on my radar and a gal only has so much patience. Let's dive in. I promise to keep it brief.
The assertion: "Smut has become a replacement for marriage for many of the 18 to 35 year old males who use it," as the good folks at The Blaze put it.
Is that so? When we strip out the speculating, here's what the study actually found:
1) Internet usage in general was negatively associated with marriage—the more hours a young man spent online, the less likely he was to have a spouse.
2) Web porn consumption was negatively associated with marriage—the more hours of pornography a young man watched, the less likely he was to have a spouse.
Fearmongering conservative media types are throwing around ample ancillary stats in order to flesh out (pun intended!) the idea that porn is a scourge on U.S. marriage rates. Here's The Blaze again:
The study highlights some of the shocking variables that cause concern surrounding porn's potential impact on marriage, including the fact that the proportion of men today between the ages of 25 and 34 who have never walked down the aisle is six times higher than it was in 1970.
And what's changed in society since 1970 besides the advent of Internet pornography? Other than, you know, almost everything…
So! It could be that bunches of young men find watching porn an acceptable, lifelong substitute for not just actual sex but actual human companionship. However, it seems much more likely that:
a) bachelorhood makes watching a lot of porn and spending a lot of time on the Internet more possible or desirable than it is for people living with a wife and family, or
b) the kind of people who watch the most porn and spend the most hours online have certain personal characteristics or life circumstances that also make them less likely to want to marry or less appealing as a marriage partner (for instance, married men in the study were more likely to be employed and more likely to be religious, both factors which would seem to lend themselves to watching less pornography), or
c) married individuals are less likely to self-report ample pornography consumption, or
d) all of the above.
Say it with me now, kids: Correlation does not imply causation. And "low-cost sexual gratification" probably isn't the end of civilization as we know it.