Steve Chapman: Mortgage Binges and Painful Hangovers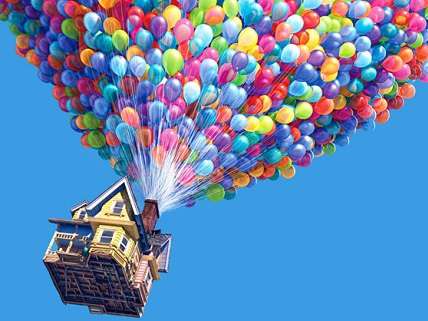 Plenty of people who go on wild drinking binges end up with sound reasons to avoid repeating the experience: painful hangovers, lasting embarrassment, ruined relationships, encounters with police. But that doesn't stop some of them from doing it again. Maybe these are the same people running the federally backed mortgage companies.
The possibility comes to mind because these two entities, known as Fannie Mae and Freddie Mac, have decided to lower the down payment they require on some mortgages from 5 percent to 3 percent. The horrific lesson of what results from encouraging marginal borrowers to buy homes has somehow vanished from their memories, writes Steve Chapman.
What we should have learned from the vast trauma we endured is that the federal government should stop trying so hard to enable Americans to buy homes. People in France and Germany lead productive and satisfying lives despite much lower rates of homeownership, according to Chapman.