Raid Ends Australian Hostage Situation, UVA Rape Story Reinvestigated, Oil Prices Continue Plunge: P.M. Links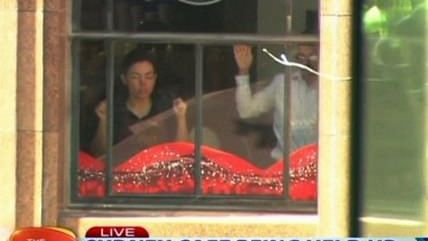 Australian police stormed the café where a man held several folks hostage for 16 hours. Three were killed in the siege, including reportedly the gunman. The suspect has been identified in the Australian media as Man Haron Monis, a Iranian immigrant and Muslim man with a lengthy criminal record.

While we're all watching Australia, there was a rampage in Philadelphia that has left six dead.
Do-over! Sabrina Rubin Erdely, the reporter who wrote the heavily disputed University of Virginia gang rape story for Rolling Stone, is reportedly trying to get in touch with people connected to the story to "re-report" it.
Oil prices continue to plunge. Great for gas prices! Bad for Russia, whose ruble hit record lows.
A U.S. Marine in the Philippines has been charged with the murder of a transgender woman there.
Sony is trying to get news organizations to destroy and not report any information given to them from hackers who have stolen all sorts of documents from the company's servers.
With the death of a northern white rhino at the San Diego Zoo, there are now only five of the creatures left in the world.
Follow us on Facebook and Twitter, and don't forget to sign up for Reason's daily updates for more content.