A.M. Links: House Passes $1+ Trillion Spending Bill, Police Shut Down Hong Kong Protests, Scientists May Have Found Evidence of Dark Matter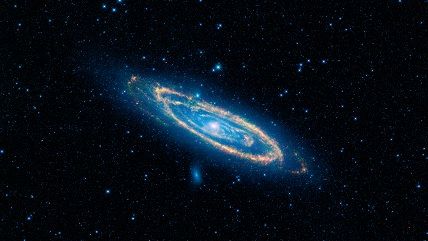 NASA

The House of Representatives approved a trillion dollar spending bill now headed to the Senate.

Police in Hong Kong cleared the last of the camp sites being used by pro-democracy protesters, who nevertheless promised to come back.
Former Republican presidential candidate Mitt Romney is reportedly now interested in running again. He probably has a better chance of winning the Democratic nomination.
Snow, rain, and wind is hitting California in the worst storm the drought-stricken state's seen in years.
Mark Zuckerberg says he's considering something like a "dislike" button for Facebook, but not to disagree with what people have to say because, he says, that would be bad.
Scientists have identified signals from the Andromeda Galaxy that may be evidence for the existence of dark matter.
Follow Reason on Twitter, and like us on Facebook. You can also get the top stories mailed to you—sign up here.