Most Transparent Administration Ever Begging to Stop Release of Senate Torture Report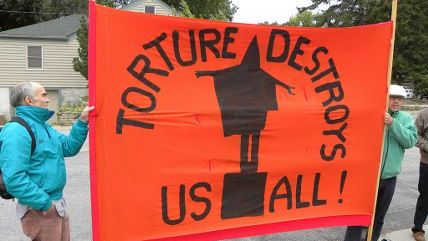 (Fibonacci Blue / photo on flickr)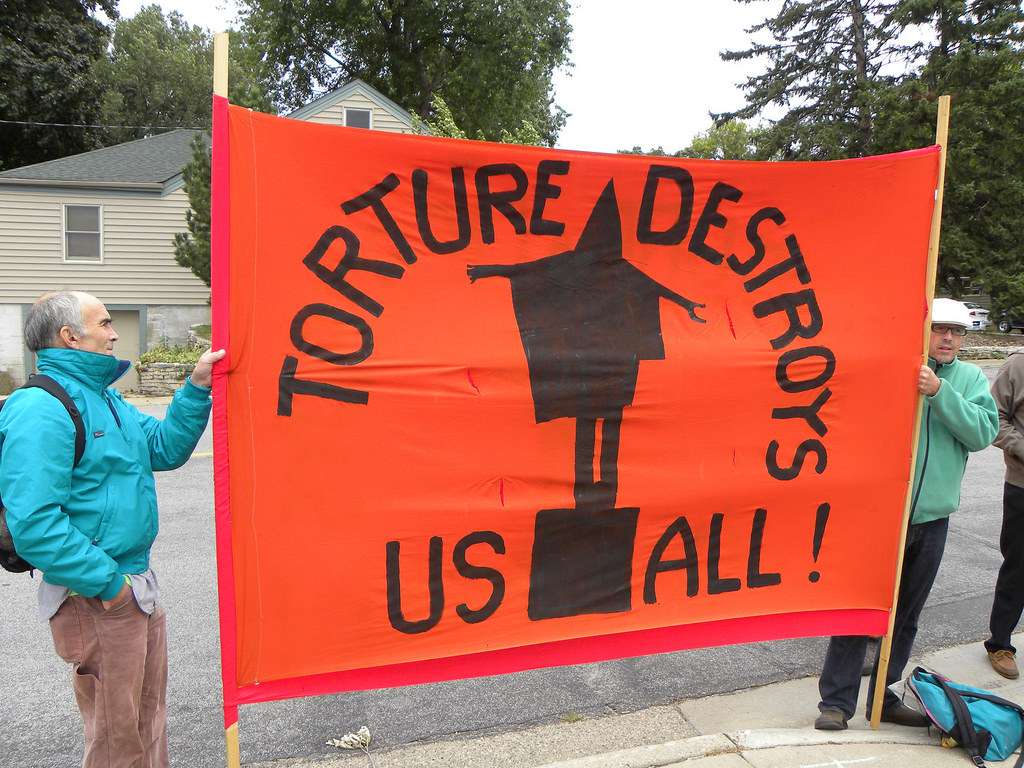 The Senate Intelligence Committee's extremely long, extremely embattled effort to produce a report describing the methods and impact of the federal government's use of torture during the Iraq War is supposed to be reaching an end. Beltway rumors were that the part of the report intended for public review, a 600-page executive summary, was supposed to be released next week.
But that's not going to happen if the Obama administration has its way. Secretary of State John Kerry has been deployed to beg Sen Dianne Feinstein (D-Calif.) to continue delaying the report's release, despite the administration's official public support. The information comes from Josh Rogin at Bloomberg View:
Kerry was not going rogue — his call came after an interagency process that decided the release of the report early next week, as Feinstein had been planning, could complicate relationships with foreign countries at a sensitive time and posed an unacceptable risk to U.S. personnel and facilities abroad. Kerry told Feinstein he still supports releasing the report, just not right now.

"What he raised was timing of report release, because a lot is going on in the world—including parts of the world particularly implicated—and wanting to make sure foreign policy implications were being appropriately factored into timing," an administration official told me. "He had a responsibility to do so because this isn't just an intel issue—it's a foreign policy issue."

But those concerns are not new, and Kerry's 11th-hour effort to secure a delay in the report's release places Feinstein in a difficult position: She must decide whether to set aside the administration's concerns and accept the risk, or scuttle the roll-out of the investigation she fought for years to preserve.
Remember, Feinstein will not be head of the intel committee for much longer. She's losing her leadership as of next week thanks to the results of the November election that will bring in a Republican Senate. Sen. Richard Burr (R-N.C.) will be taking over as chair of the Senate Intelligence Committee and he's openly critical of Feinstein's hindsight-oriented leadership and is not a fan of transparency. If Feinstein agrees with the administration's request it could potentially result in the torture report's release being delayed for years. Or you know, forever, since there will never be a time where "foreign policy implications" will not be a factor in the release of a report about the United States torturing the citizens of other countries to get information.
Read more about the wrangling about the report from Rogin here and how the CIA engaged in illegal surveillance on Senate staffers while they were putting together the report here. And then think for a minute about the administration is trying to turn its own party's loss in the midterms as a way to be less transparent to the American people about what the government has done in their name.
UPDATE: According to a tweet from Shawna Thomas at NBC, the State Department is denying trying to delay the report's release.
Reason's annual Webathon is underway! Your (tax-deductible!) gift will help Reason magazine, Reason.com, and Reason TV bring the case for "Free Minds and Free Markets" to bigger and bigger audiences. For giving levels and associated swag, go here now.