Eric Garner's Killer Evades Indictment, Cops Not Actually Investigating UVA Rape Allegations Yet, 'Gangnam Style' Breaks the Youtube: P.M. Links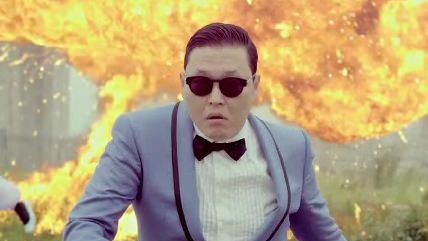 Gangnam Style / Youtube

A grand jury declined to indict the NYPD officer who put single-cigarette salesman Eric Garner in a chokehold, leading to the man's death. Though a coroner had ruled the death a homicide, it's not obvious what kind of charges prosecutors asked the jury to consider.

The University of Virginia gang rape story published by Rolling Stone is now facing all kinds of criticism. But it seems the local police aren't actually doing much about it yet.
Denver high school students walked out of class to protest Ferguson.
The appointment of soap opera producer Colleen Bradley Bell to be U.S. ambassador to Hungary has annoyed a lot of people, including Reason's favorite curmudgeon, John McCain.
"Gangnam Style" just broke Youtube's view counter. Let's all do the dance in celebration.
Will Hillary run? Politico says it's not clear, and an announcement might be a long way off.
Reason's annual Webathon is underway! Your (tax-deductible!) gift will help Reason magazine, Reason.com, and Reason TV bring the case for "Free Minds and Free Markets" to bigger and bigger audiences. For giving levels and associated swag, go here now.