Bill Cosby Sued, Tax Break Extension Likely, University of Texas Misplaces a Bunch of Brains: A.M. Links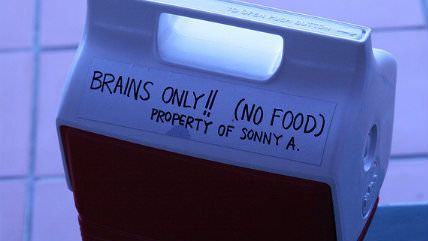 joestump/Flickr

A woman alleging she was molested by Bill Cosby in 1974, when she was 15-years-old, has filed a complaint against the comedian in Los Angeles County Superior Court.

The House is expected to approve restoring a bevy of expired tax breaks for individuals and businesses.
A grand jury may vote as soon as today on whether to bring charges against a member of the New York Police Department in the chokehold death of Eric Garner.
The University of Texas at Austin has misplaced 100 brains, which were being stored in a basement. "It's entirely possible…people started swiping them for living rooms or Halloween pranks," psychology professor Lawrence Cormack told the Los Angeles Times.
The California Fish and Game Commission may ban prize hunts for coyotes, under pressure from wildlife advocates. But cattle farmers say opponents of the hunts don't witness the damage coyotes can do to livestock.
Egypt is considering legislation that makes insulting the movements to topple former President Hosni Mubarak and his successor Mohammed Morsi a crime. Nevermind the freedom of expression guaranteed by Egypt's new constitution, I guess.
The AK-47 is getting a re-brand.
Reason's annual Webathon is underway! Your (tax-deductible!) gift will help Reason magazine, Reason.com, and Reason TV bring the case for "Free Minds and Free Markets" to bigger and bigger audiences. For giving levels and associated swag, go here now.