Pedophile Panic at the Salvation Army: No Teen Boys Allowed, Too Dangerous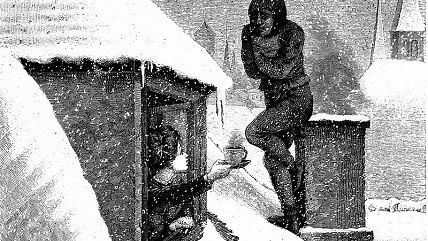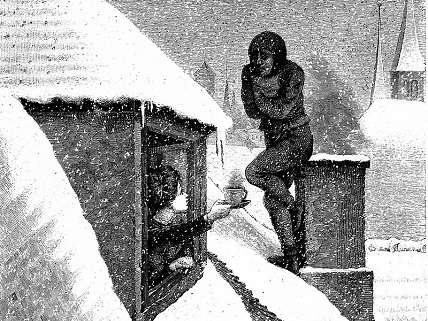 When it comes to helping families in need, the Salvation Army turns a cold shoulder to one class of people: Teenage boys. A family in Johnson City, TN, found this out recently when, on a freezing cold night, they asked the organization for shelter. But because their family of five contained a 15-year-old boy, they were turned down.
As the dad, Tim Lejeune, explained to WMC Action News 5:
"They said he's too old to stay on the women's side, because of the women running around in their pajamas and they said he's too young to stay on the men's side in case some pervert wants to do whatever," Lejeune said.

Lejeune says his wife, their 15 year-old son, 16 year-old daughter and five year-old son, all down on their luck, have been living in their car for the last several weeks.
So instead the family headed to their car. The temperature: 18 degrees.
Somehow, local police officers came upon them and brought them to the Johnson Inn. The officers then pooled their money to pay for a room. When the night clerk figured out what was going on, he comped the room, so the officers' money went to groceries for the family.
Meantime, 911 dispatchers who had been in on the action pooled their money to provide the Lejeunes some more food.
And after that, the Salvation Army did take the family in—minus the teen boy.
He's not sleeping on the streets. He's now in a mental health facility. He had a breakdown, his dad says, because he thought it was his fault the family was turned away from shelter.
I blame a society so obsessed with sex crimes and predators that it has lost its mind. It cannot imagine a 15-year-old male, chilled to the bone, simply and gratefully sleeping through the night. In our worst-first fantasies, which we give the weight of fact, all young men are either innocent victims about to be violated by predators, or predators eager to prey upon innocent victims.
The Salvation Army told WMC it is now reconsidering its longstanding prejudice against teen boys.
That should make us all sleep a little easier.
Reason's annual Webathon is underway! Your (tax-deductible!) gift will help Reasonmagazine, Reason.com, and Reason TV bring the case for "Free Minds and Free Markets" to bigger and bigger audiences. For giving levels and associated swag, go here now.