A.M. Links: U.S. Airstrikes in Syria, U.N. Condemns U.S. Over Torture, Police Brutality, Immigration, Nintendo Files Patent for Game Boy Emulator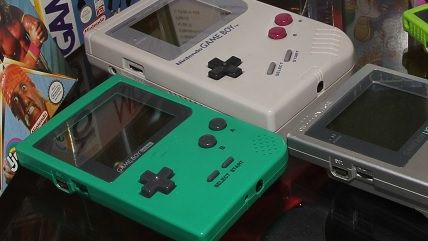 DECO

The United States conducted new airstrikes in Syria against ISIS targets.

Darren Wilson will receive no severance after resigning from the Ferguson Police Department, according to the city's mayor, James Knowles, who also promised the department would seek to hire more minorities.
The United Nations condemned the United States for police brutality, its recent use of torture, and the detention of immigrants.
Police and protesters clashed in Hong Kong, where pro-democracy demonstrations continue; at least 40 people were arrested.
Missing Ohio State football player Kosta Karageorge was found dead from a self-inflicted gunshot wound.
Nintendo has filed a patent for a GameBoy emulator app.
Follow Reason on Twitter, and like us on Facebook. You can also get the top stories mailed to you—sign up here.