Does Anybody Want to Be the Face of Obama's Military Policy?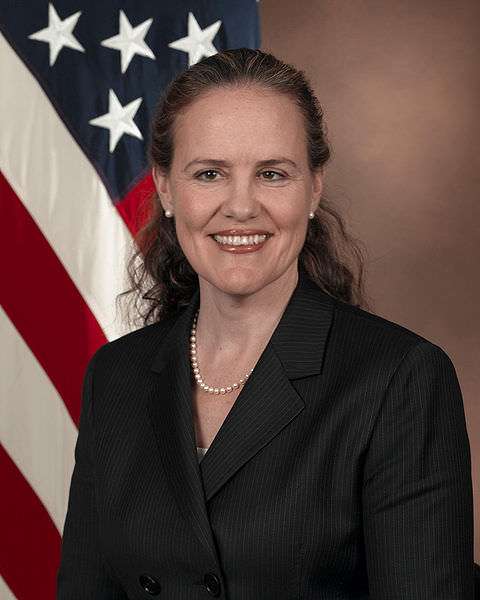 When the media learned of the pending departure (or tossing, as the case may be) of Chuck Hagel as secretary of defense, insiders' eyes turned to Michèle Flournoy, a former top defense official who had since left to run a national defense-oriented think tank called the Center for New American Security. But according to Foreign Policy, Flournoy has taken herself out of the running. She plans to remain at her think tank, according to a letter she sent:
"Last night I spoke with President Obama and removed myself from consideration due to family concerns," reads the letter, first obtained by FP. "After much agonizing, we decided that now was not the right time for me to reenter government."

Flournoy's decision means that only one of the three widely rumored names for the post remains under consideration: Ashton Carter, the former deputy secretary of defense. When Hagel's departure was announced Monday, speculation had immediately turned to Flournoy, Carter, and Democratic Sen. Jack Reed of Rhode Island, a former Army Ranger. But Reed took himself out of the running shortly after Hagel announced his resignation.
Foreign Policy wonders if the administration's reputation for authority centralized within the White House is going make a replacing Hagel (who in this current narrative, didn't "fit in" and is therefore leaving) a problem:
The decision by both Flournoy and Reed to pre-emptively turn down the job underscores the immense challenges facing the next secretary of defense and raised immediate questions about whether senior officials and lawmakers were scared off by the prospect of taking a post that would require dealing with a White House that has centralized much of the policymaking and strategic decisions in the West Wing. Both of Hagel's predecessors, Bob Gates and Leon Panetta, complained about administration meddling and overreach in their respective memoirs. "Despite everyone being 'nice' to me, getting anything consequential done was so damnably difficult," wrote Gates.
As I noted Monday, Flournoy would have potentially been the kind of insider Hagel wasn't, having been part of Barack Obama's transition team and working to get him re-elected in 2012. She's also a supporter of continued intervention in Afghanistan, relevant given that the administration has quietly reversed itself and is increasing the number of troops remaining behind in the country. According to Reuters, there will be "several hundred" more troops staying in Afghanistan than planned. Flournoy may well have more influence on Obama's military policy where she is now without the headache of having to deal with Congress.