Hellmann's Mayo Sues Competitor Because Free Markets Are Hard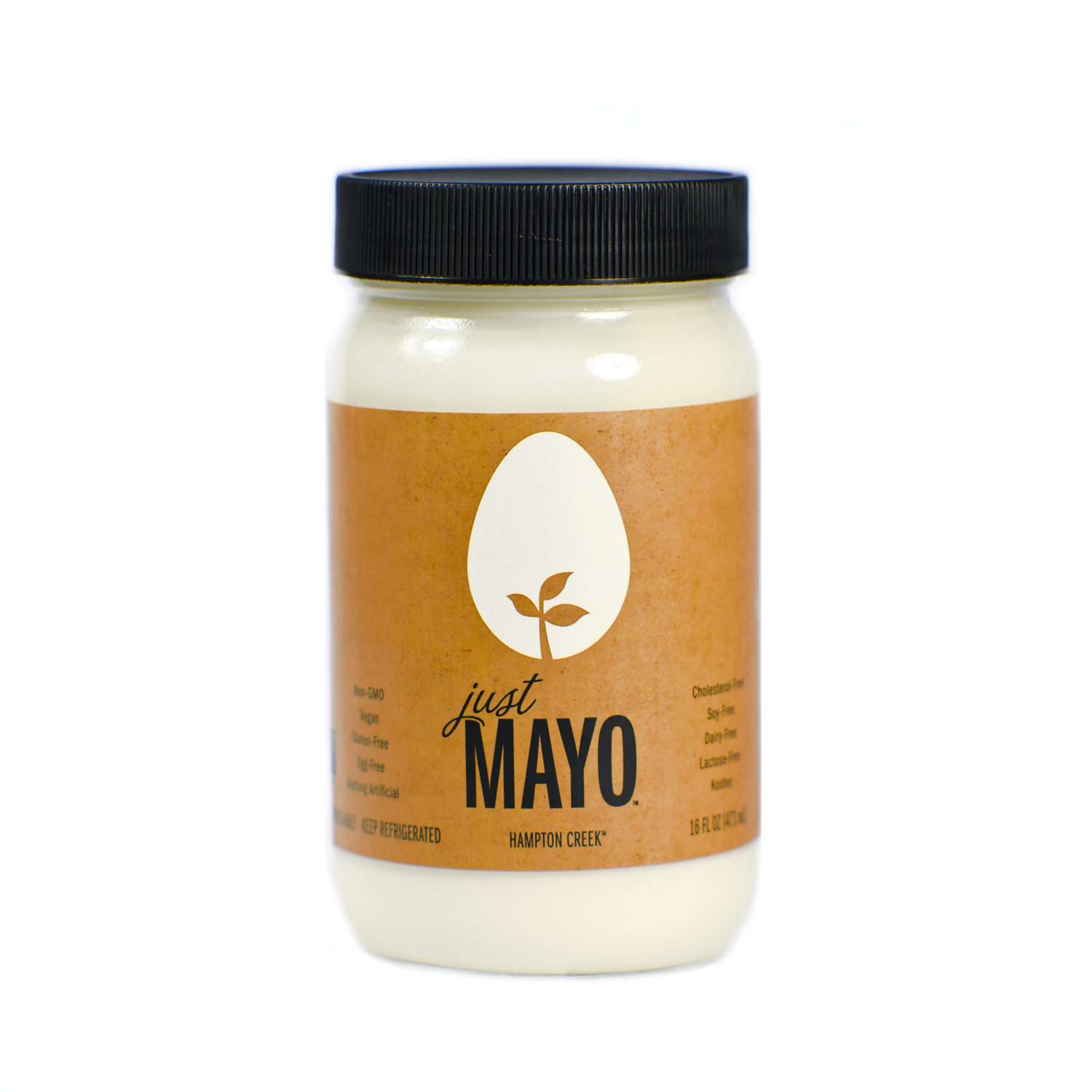 Goliath fought with a javelin. Unilever, producer of Hellmann's mayonnaise, fights with a decades-old Food and Drug Administration (FDA) definition.
The consumer goods company thinks that Hampton Creek, maker of Just Mayo, shouldn't be allowed to call its eggless vegan spread "mayonnaise" because there ain't no such thing as mayo without eggs. According to an FDA definition for mayo made holy back in 1957, that is. The Washington Post reports:
The global food giant argues that Hampton Creek's Just Mayo is not, as Unilever lawyers wrote, "exactly, precisely, only and simply mayonnaise," as defined by the dictionary and the Food and Drug Administration, which says mayo must include "egg yolk-containing ingredients."
Just Mayo uses Canadian yellow peas in lieu of eggs.
Not one to stand idly by as a scourge of faux mayo threatens benighted American consumers, Unilever has taken it upon itself to sue its upstart rival for false advertising and fraud. Unilever argues that Hampton Creek is misleading customers into thinking they're buying traditional mayo filled with eggy goodness because the product's logo resembles an egg.
But money tells a more creditable tale. Unilever is also upset that this wanton deception is cutting into its profits:
The Just Mayo identity crisis, Unilever lawyers said, has hurt Hellmann's market share, "caused consumer deception and serious, irreparable harm to Unilever" and the mayo industry as a whole.
The multinational corporation valued at $119 billion and boasting 45 percent of a $2 billion mayo market is out for blood, reports The New York Times:
Unilever wants Hampton Creek…to pay three times its profit in damages plus the legal fees of the plaintiff…It also is asking the court to require Hampton Creek to stop using the egg on its label; recall all products, ads and promotional materials that might confuse consumers; and stop claiming that Just Mayo is superior to Hellmann's.
In other words, Unilever wants Hampton Creek to go out of business and forget about the whole thing.
Analysts, pointing out the obvious, opine that this move reflects entrenched industry's fear of competition from nontraditional startups. Particularly scary are startups with substantial financial support making market inroads: Hampton Creek counts Bill Gates and Hong Kong billionaire Li Ka-shing among its investors.
This isn't the first time the FDA's protectionist regulations have been wielded by food industry leaders to whack-a-mole competitors. Earlier this year, candlemakers Mediterranean food company Sabra petitioned the FDA to establish rules defining what constitutes "real" hummus. The biggest hummus manufacturer in the United States claimed that, in total contravention of the laws of gods and men, renegade hummus producers were using black beans or lentils instead of the traditional chickpeas.
In its 11-page petition, Sabra demanded that "hummus must be comprised…predominately of chickpeas, and must be no less than 5% tahini." The company cited the standing definitions for other foodstuffs—including mayonnaise—as justification for codifying a hummus definition.
Count these as two more examples of protectionist regulations guaranteeing that industry leaders will defend their market positions within the halls of federal bureaucracies—and not on the battlefield of consumer preference.
CORRECTION: Bloomberg puts Unilever's market cap at $119.6 billion as of this writing.