Mitch to Rand, 'I Got Your Back, Bro,' Navy SEALs Argue Over Who Killed Osama: P.M. Links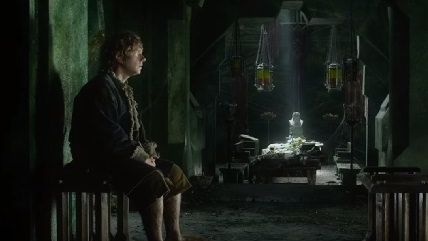 The Hobbit / Youtube

Sen. Majority Leader Mitch McConnell has promised to support likely Republican presidential hopeful Rand Paul in "whatever he decides to do."

The Navy SEALs team that killed Osama bin Laden is arguing over who was ultimately responsible for taking out the terrorist.
President Obama is sending more troops to advise Iraqi forces on how to stop ISIS. But it's definitely a "non-combat" thing.
Think liberals are going to relent in their war of words against the Koch brothers? I don't know why you would think that, but if you do, you're wrong.
According to the coroner's report, Robin Williams was suffering from paranoia and depression due to his Parkinson's diagnosis at the time of his suicide.
An ebola scare emptied a nude beach in the Canary Islands.
Did you see the trailer for The Hobbit: The Battle of the Five Armies yet?
Follow Reason and Reason 24/7 on Twitter, and like us on Facebook. You can also get the top stories mailed to you—sign up here.