Dallas Cop Allegedly Threatens to Kill His Children, Arrested on Misdemeanor Harassment Charge, Placed on Paid Leave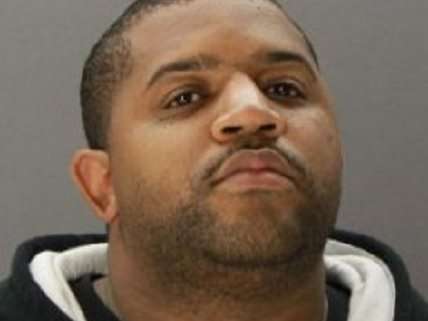 Last Friday detectives from the Child Abuse Squad of the Dallas Police Department arrested Officer Casarae Womble of the Metro Task Force, on a charge of misdemeanor harassment, and was placed on paid administrative leave pending an "administrative investigation" by the Internal Affairs Division, according to a Dallas police spokesperson.
The Dallas Morning News reports the details of the allegations:
Police said in court documents that Womble called the mother of his child about their break-up and had a conversation that was "quite heated."

The woman, who was out of state for training but lives with Womble, recorded the call using a cellphone app, police said.

Womble allegedly threatened to hit the woman at her "core." He then allegedly asked her, "what if you have to go to two funerals?"

"Whose funerals?" the woman replied.

"You figure it out," Womble said, according to the police account. "I got two in my house right? I'll hit you in the core."
Womble was released on $500 bond, the base amount for a Class B Misdemeanor in Texas.