Obama Sent Secret Letter to Iran on ISIS, GOP Wants Keystone Pipeline, Star Wars VII Gets a Name: P.M. Links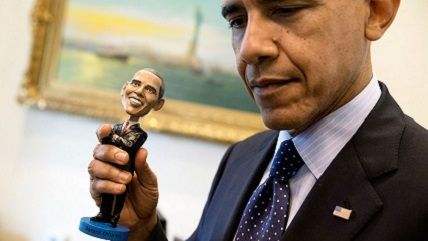 President Barack Obama sent a secret letter to Iran's Supreme Leader Ayatollah Ali Khamenei to discuss their mutual interesting in wiping out ISIS.

House Speaker John Boehner (R-Ohio) says that the Republican-controlled Congress is going to push for the Keystone XL Pipeline and the repeal of medical device taxes implemented by Obamacare, and they're going to resist unilateral immigration decisions if Obama tries to use executive orders.
This ex-Navy SEAL says he killed Osama bin Laden. This Marine just got charged for a fraud scheme involving the president's helicopter fleet. And, the U.S. Army today quietly ended a policy that permitted black servicemen to be referred to as "negroes."
Russia is sending ballistic missiles-equipped units to Ukraine's border. Every day since the revolution turned bloody in February, I've thought, "It can't get any worse than this," and every day it does.
The Archdiocese of Chicago released 15,000 pages on 350 incidents of child abuse within the Catholic Church.
The next Star Wars movie just got a title: "The Force Awakens." …You're kidding, right? That's not just a porno parody?
Follow Reason and Reason 24/7 on Twitter, and like us on Facebook. You can also get the top stories mailed to you—sign up here.