New Hampshire Pro-Freedom Candidates Make Waves (So Watch Your Local Races)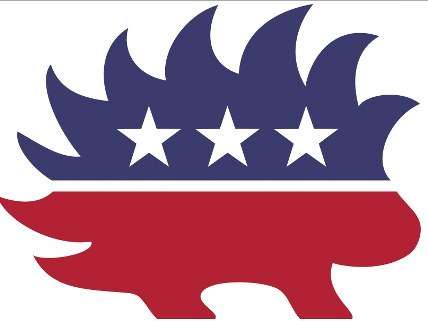 Almost all of the political jabber is about which party gets to control the Senate or over a few tight gubernatorial races. But local contests count in people's lives too, and offices further down the ticket are often more accessible to both candidates and voters. There may be no place where that is more true than in New Hampshire, which enjoys a 424-member legislature. Libertarian-oriented Free Staters moving to the Granite State have had such success in making waves that Democratic State Representative Cynthia Chase proposed to "restrict the 'freedoms' that they think they will find here" just to make the state less attractive to migrants.
That genius is still in office, sad to say. But a lot of liberty-friendly people—some Free Staters, others locally sourced—have joined her in the legislature. This year, the New Hampshire Liberty Alliance, "a non-partisan coalition working to increase individual freedom in New Hampshire" boasts that "a stunning 80% of NHLA-endorsed candidates advanced to the general election." Many of those candidates—mostly Republicans, but some Democrats, too—are incumbents. There are a lot of them.
Are those lawmakers getting anything done?
Last month, Dick Desrosiers, Chairman of the Hampton Democratic Committee, complained in a letter to the editor:
As a result of the 2010 election, the New Hampshire Liberty Alliance (NHLA), a main organization for carrying out the strategies of the FSP, orchestrated the election of Representative Bill O'Brien to the position of House speaker. As speaker, Mr. O'Brien employed strong arm tactics to oust long-term Republicans and replace them with Free Stators. He used such tactics to introduce and pass legislation to remove any and all government impacts on liberty and property rights and diminished the importance of protecting and promoting the common good.
Yes, I thought that was an endorsement, too. But really, he was expressing unhappiness with the situation. Go ahead and read the rest of it.
And keep an eye on those local races in New Hampshire and, hopefully, near you.