Kids Took Homecoming Pics with Toy Guns, Pandemonium Ensued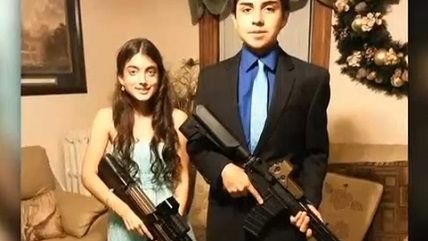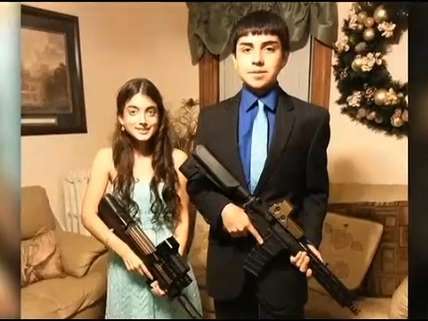 Taunton, Massachusetts, high school students Tito Velez and Jaime Pereira were all dressed up for their homecoming dance when they decided to take a few pictures. Velez is an airsoft rifle enthusiast, according to his Facebook page, so the couple posed with fake weapons for a picture. They posted it on Facebook with the caption "Homecoming 2014."
Predictably, the school interpreted the photo as a threat to shoot up the dance. Administrators suspended the students for 10 days.
"They are juniors in high school, they know it's provocative and they should know better," said Superintendent Richard Gross in an interview with WHDH. "Things like that scare students."
The teens maintain that they weren't trying to scare anyone. The photo was taken in one of their own homes. No airsoft guns were brought onto school property.
"It was just a photo," said Velez. "It's not in the yearbook. There's nothing against photos on a personal profile."
The couple is still awaiting formal disciplinary charges, which could actually be much worse than a mere 10-day suspension.
Rational response to a credible threat, or absurd crackdown on a perfectly legitimate, innocent hobby? I suppose it's a matter of perspective. Either way, these kids don't deserve to have their futures ruined over a misunderstanding.