ISIS Gets Some U.S. Weapons, Secession Comes to Florida, RIP Ben Bradlee: A.M. Links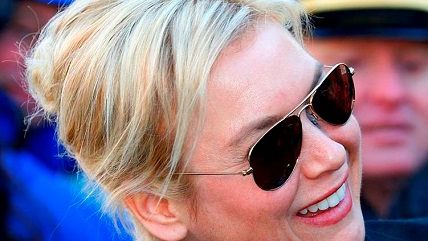 John Harrison / Flickr

Officials in South Miami, Florida voted to break away and form the 51st state. That's probably not actually going to happen, though.

Former Washington Post editor Ben Bradlee passed away at age 93. Bradlee helmed the paper during its coverage of the Watergate scandal.
Why do so many ISIS terrorists come from Tunisia?
Speaking of ISIS: The terorists intercepted one of the U.S.'s airdropped weapon pallets. The cache of arms was intended for Syrian rebels. That sucks.
A Pew Research study notes some interesting differences between conservative and liberal news media sources.
Sean Hannity brought Ann Coulter on to his show to talk about Monica Lewinsky. She refused and dove straight into the election: "I'm here to talk about the election and not this aging intern whose greatest moment was being attacked by Matt Drudge."
Renee Zellweger is a Face Dancer and people are upset, or something.