Nick Gillespie: The Web's Biggest Stars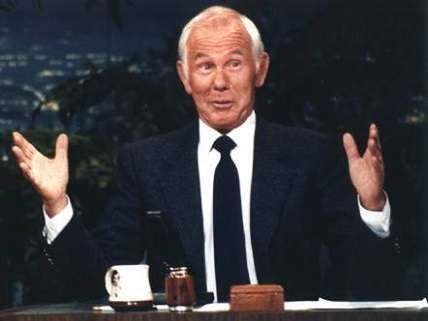 Back in his day, Tonight Show host Johnny Carson bestrode the small screen likea late-night colossus, pulling in audiences that were massive and persistent for 30-plus years at NBC.
But the future (or even the present) belongs not to broadcast networks or even cable—it belongs to the Internet and a host of personalities and creators that you've probably never heard of unless you have teenagers or gamers in the house.
Founded in 2005,YouTube reaches a billion unique visitors a month all over the planet. "100 hours of video are uploaded to YouTube every minute," claims the service's stats page, and "over 6 billion hours of video are watched each month on YouTube—that's almost an hour for every person on Earth."
In 1981, the music-video network MTV famously launched by airing a short video for the two-year-old Buggles song "Video Killed the Radio Star." These days, online video is slowly killing old-style TV stars and replacing them with people who gained their fame in the new medium of online video. Here are some of the biggest and most interesting phenoms of that burgeoning world.