ISIS on the Move, Everybody Hates Common Core, Sarah Silverman Rants About the Wage Gap: P.M. Links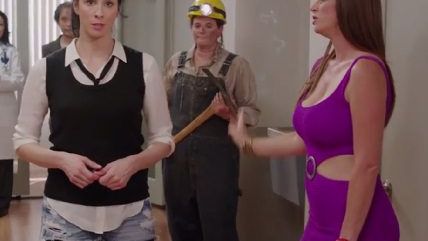 Sarah Silverman / Youtube

Forces loyal to ISIS are attacking the Syrian border town of Kobani, despite U.S. bombings of militants in the region.

Even Common Core's biggest supporters recognize that public opinion is turning against it.
Ebola victim Thomas Eric Duncan succumbed to the virus. His family has questions about the quality of care that he received in the Texas hospital that treated him.
What a difference a decade makes: Ed Gillespie, a Republican Party operative turned candidate for Senate, no longer supports a constitutional amendment banning gay marriage. His opponent in the Virginia Senate race, Democrat Mark Warner, changed his views on gay marriage just two years ago, and is now hammering Gillespie for not supporting gay marriage outright.
Watch Sarah Silverman perpetuate every myth about the supposed wage gap in this very un-funny video that doubles as a fund-raising drive for the National Women's Law Center.
Follow Reason and Reason 24/7 on Twitter, and like us on Facebook. You can also get the top stories mailed to you—sign up here.