Turkey Worried As ISIS Approaches, Wants US to Do More, NATO to Be Ready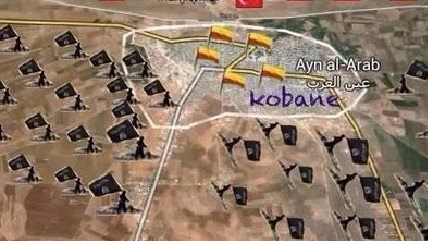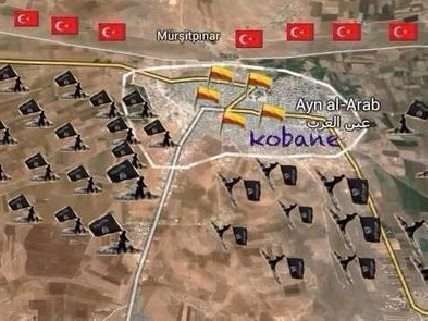 Earlier this week Vice President Joe Biden apologized to Turkey, and the United Arab Emirates, for suggesting their support for Islamist extremists in Syria contributed to the problem of the Islamic State in Iraq and Syria (ISIS). Biden, in fact, had said that the Turkish president, Recep Erdogan, admitted to him his country let too many foreign fighters cross over into Syria to aid in the toppling of the Syrian president, Bashar Assad.
ISIS, formerly the Islamic State of Iraq or the al-Qaeda affiliate in Iraq, grew in strength amid the Syrian rebels. The United States insists its support for rebels in Syria did not go to rebels affiliated with al-Qaeda or other Islamist extremists.
While ISIS consolidates power in the territory its occupied in Iraq, it continues to fight in Syria as well, and appears poised to overrun Kobane, a border town close to Turkey. The Turkish government is worried, not enough to take any military action of its own, but enough to want the U.S. and NATO to do more.
"Our government and our related institutions have emphasized to US officials the necessity of immediately ramping up air bombardment in a more active and efficient way," Deputy Prime Minister Yalcin Akdogan told a local television station. Turkey's defense minister, Ismet Yildiz, said that NATO, at Turkey's insistence, has drawn up plans to defend the country if ISIS attacks. Turkey has not joined the anti-ISIS coalition in Iraq or Syria, and insists the objective in Syria should be the ouster of Assad.
NATO, the North Atlantic Treaty Organization, obligates member-states, including the U.S., Canada, most of Western and Central Europe, and Turkey, to aid in each other's self-defense. The alliance was formed after World War II to contain the Soviet Union and its satellite states.
Since the end of the Cold War, its mission has been warped by the U.S. and European countries. In the late 1990s NATO was involved in the bombing of Yugoslavia during the Kosovo War, though it involved no NATO member-state. Just a few years ago NATO led the charge for intervention in Libya's civil war, for which the country is still paying in instability. The mission creep's turned NATO into an organ of U.S. and European interventionist policy, but it's largely stayed out of the ISIS fight even as its member states haven't. With ISIS just a few miles from the Turkish border, the consequences of NATO member states' interventions could trigger the only obligation the alliance ever really had, the defense of its members.
Related: Whether post-WW2 institutions like NATO "are still relevant or useful or necessary or proper in the 21st century is an open question."