Rand Paul Lectures Against Arming Syrians, Clapper Insisting He Didn't Lie About Surveillance, Border Patrol Tests Body Cameras: P.M. Links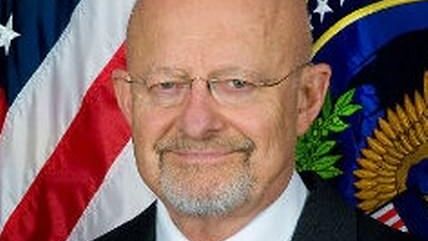 James Clapper

Sen. Rand Paul gave a huge speech on the Senate floor opposing the arming of Syrian rebels, calling it a mistake that will destabilize the region even further. His warnings may be falling on deaf ears.

Director of Intelligence James Clapper says his now-famous lie to the Senate that the National Security Agency was not collecting data about millions of Americans wasn't a lie at all. He just misspoke. This is his position now after previously saying he gave the "least untruthful" answer he could give. Pretty ballsy.
The Air Force will change its policy and make the "so help me God" part of its oath optional. They had courted controversy when an atheist airman attempted to reenlist and got into trouble for crossing that part out.
I know we're all pretty tired of Pharrell Williams' song "Happy" by now, but Iran took it a step further and sentenced a group of citizens to lashes for posting a video of themselves online dancing along to the music.
British journalists investigating the deaths of Russian servicemen on the border of Ukraine have been attacked by unnamed assailants and their recordings erased.
The Border Patrol is going to test wearing body cameras in response to complaints about misconduct and lack of transparency.
Follow us on Facebook and Twitter, and don't forget to sign up for Reason's daily updates for more content.