Obama Seeking Long War With ISIL—Who Needs Authorization? (Amash Does!)
If it's a rock-paper-scissors war Obama wants, it's a rock-paper-scissors war he'll get.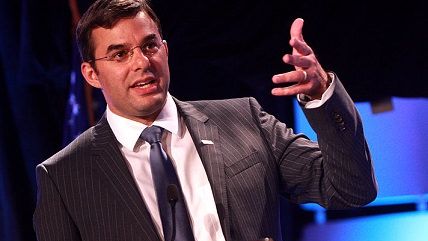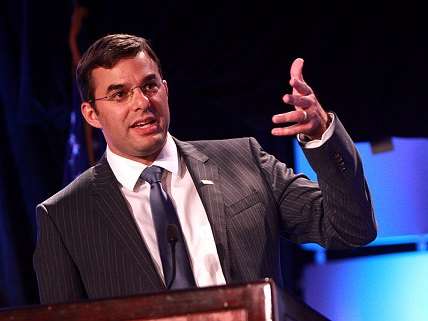 President Obama will announce later today his strategy for a long-term campaign to defeat ISIL. The battle plan will include airstrikes against ISIL targets in Syria, according to a New York Times report:
In a prime-time address on Wednesday evening, Mr. Obama is to explain to Americans his strategy for "degrading and ultimately destroying the terrorist group," the White House said in a statement. People briefed on the president's plans described a long-term campaign far more complex than the targeted strikes the United States has used against Al Qaeda in Yemen, Pakistan and elsewhere.

Mr. Obama has resisted military engagement in Syria for more than three years, out of fear early on that arming the rebels who oppose Mr. Assad would fail to alter the balance in the civil war while more direct military intervention could have spillover effects in the volatile region.

When he threatened Syria with a missile strike last year after Mr. Assad's forces used chemical weapons, implacable opposition in Congress led him to shelve the plan. Now, however, the threat from ISIS has changed both the American political climate and his calculations.
Going to war with a terrorist group that is already fighting a dictatorship that the U.S. wanted gone just two years ago seems like folly. But if it's a rock-paper-scissors war Obama wants, it's a rock-paper-scissors war he'll get. That's because few in Congress seem interested in requiring the president to obtain Congressional approval for this campaign. According to the NYT:
Jane Harman, the president of the Woodrow Wilson Center, said that while the Assad government was a major topic of discussion, she and other participants told Mr. Obama that he could order military action in Syria without fear of helping Mr. Assad, since ISIS was occupying ungoverned territory that his forces were unlikely to reconquer.

But Ms. Harman, a former Democratic representative from California, said she made a fervent case that Mr. Obama should obtain congressional authorization for any action. Her call was not picked up [by] many of the Democrats currently in Congress.
Sen. Rand Paul, a likely Republican presidential contender, previously expressed support for an escalated campaign against ISIL, but believes Obama should ask Congress first. On Tuesday, however, the White House expressed confidence that Obama already had all the authority he needed to carry out his plans, according to the Associated Press.
That sentiment drew a rebuke from Rep. Justin Amash (R-Mich.) on Twitter:
WH says lots of untrue things. RT @AP: BREAKING: White House says Obama has authority he needs to take action against Islamic State group.

— Justin Amash (@repjustinamash) September 9, 2014
We shall see what the president really has to say about all this when he gives his address tonight.
More on ISIL—and what libertarians think about the situation—here.