New Balance Lobbies to Become the Military's Official Sneaker Supplier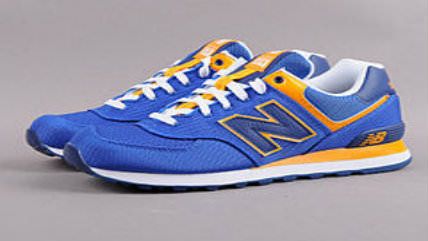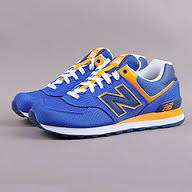 Congressmen, Pentagon officials, and footwear manufacturers have been working for months to ensure that when we put boots on the ground, they'll be American-made athletic shoes. From Tim Mak of The Daily Beast comes this tawdry tale of American patriotism, cronyism, and job creation(ism):
The shoes American soldiers wear when they train for combat may soon be all American made—creating a possible monetary boon for New Balance, a shoe company that has long lobbied for the change.
The so-called Berry Amendment requires that the Department of Defense only procure such sundries as food and clothing from American manufacturers whenever possible. But with one key exception:
One of the exceptions the Pentagon has made to this rule is on physical training shoes: In past years, completely American-made running wear has not been available—but the Department of Defense indicated this spring that it was moving toward offering them.
Under the old system, recruits were given a voucher to buy whatever athletic shoes they wished. But according to a Boston Magazine piece published earlier this year, the footwear-exception created a loophole through which recruits had been able to slip foreign-made shoes:
Since 2002…the Department of Defense has spent roughly $180 million on a cash allowance program for military recruits entering boot camp to buy their own training shoes to fit their various needs, leading to purchases of foreign-made products.
The policy changes require the Department of Defense to monitor the market for Berry Amendment-compliant footwear. Should a model come to market that is of comparable durability and affordability to foreign-made shoes, the American shoe will become mandatory for recruits.
Unsurprisingly, the two companies most keen for this change are the only two shoe manufacturers currently capable of producing Berry Amendment–compliant shoes: New Balance and Wolverine Worldwide, the former having spent about $500,000 on a lobbying campaign, according to Mak. New Balance can expect to earn a pretty penny from the new policy in recompense for its expensive efforts:
For running shoe manufacturers capable of producing an entirely American-sourced shoe, the policy shift could be big money; being chosen to provide military recruits with shoes could bring in millions of dollars every year. The Air Force spends $2.25 million on sneakers annually, while the Army spends $5.25 million on athletic shoes, according to one report.
While it's conceivable that recruits purchased foreign-made New Balance with their vouchers—the patriotic company manufactures 75 percent of its shoes outside the U.S.—the new policy gives the company a remarkable advantage by virtually eliminating the competition.
New Balance claims that it's not in it for the money, while neglecting to explain why it spent so much money fighting for the policy change in the first place:
"We're not doing it out of charity, but this is not strictly a money play," [Matt LeBretton] said. "The bottom line is that there are other ways for us: If we wanted to squeeze every [cent of] profit, this would not be what we'd be doing."
Even though taxpayer-funded vouchers don't reflect a free market, the choices that recruits made did reflect individual preferences—which happened to be for foreign-made shoes. If companies like New Balance are as innovative and good at creating quality goods as their supporters in Congress claim, then why couldn't they get a bigger slice of the government-voucher pie without special privileges?