A.M. Links: More U.S. Troops Headed to Iraq, Putin Says Russian Troops Could Get to Kiev in Two Weeks, Neanderthal Abstract Art Found in Gibraltar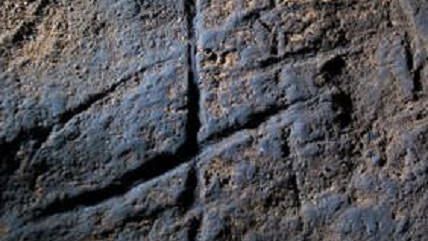 (Stewart Finlayson/Gibraltar Museum)
Stewart Finlayson/Gibraltar Museum

Hawks on both sides of the aisle in Congress want the president to act after the Islamic State (ISIL) posted a video showing the beheading of a second American journalist. The terror group-cum-proto-government says the beheading was in response to U.S. air strikes in northern Iraq. The prime minister of the United Kingdom, David Cameron, met with the Cobra committee discuss the U.K.'s response to a threat by ISIL to behead a British hostage. The U.S. is sending 350 more U.S. troops to its embassy in Baghdad.

President Obama arrived in Tallinn, Estonia ahead of a NATO summit in Wales to reassure NATO members in the region that Russian aggression in Ukraine did not mean the same would be tolerated against them. Vladimir Putin, meanwhile, says Russian troops could get to Kiev in two weeks. The president of Ukraine announced a ceasefire shortly thereafter.
Two men in North Carolina who have been in prison for 30 years after being found guilty of the murder and rape of an 11-year-old girl had their convictions overturned by a judge after the DNA of another man was uncovered as evidence.
The tech company Apple denies its systems were breached in the theft of nude photo from multiple celebrities leaked this week.
Researchers believe they've found abstract art created by Neanderthals in a cave in Gibraltar.
Former Survivor lead singer Jami Jamison died of a heart attack, aged 63.
Follow Reason and Reason 24/7 on Twitter, and like us on Facebook. You can also get the top stories mailed to you—sign up here.