Obama Won't Talk Immigration Plan, Pentagon Has Spent $560 Million in Iraq, Ukraine Wants to Join NATO: P.M. Links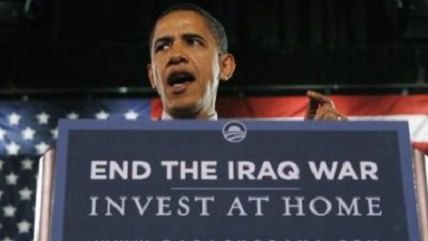 The White House today refused to give a date by which President Obama intends to take executive action on immigration reform, and will likely delay until after the midterm election. Obama himself will be scarce from battleground states until after the election.

The Pentagon says it's spending about $7.5 million a day in Iraq, and we've spent $560 million so far. The U.K. raised its terror threat level to "severe." Someone found ISIL's "laptop of doom," which contains all kinds of instructions on nasty things like weaponizing the bubonic plague. Nadal Hasan, the Fort Hood Shooter, wrote a letter to the leader of ISIL asking for citizenship from the Islamic State.
Ukraine announced today it wants to become a member of NATO … for obvious reasons. Russian forces captured a strategic town on the Azov Sea. Nearly 3,000 people have been killed since Russia began its war in Ukraine, says the U.N. Putin warned the world "It's best not to mess with us," presumably while stroking a nuclear warhead.
Israeli forces are in Golan Heights trying to find 44 U.N. peacekeepers captured by Al Qaeda-linked militants in Syria.
The NFL is toughening its domestic violence policy following outcry over Ray Rice's two-game suspension for allegedly beating his then-fiancée. How about lightening up on drug penalties while they're in the mood for change?
After 11 years on the air, So You Think You Can Dance featured its first same-sex couple.
Follow Reason and Reason 24/7 on Twitter, and like us on Facebook. You can also get the top stories mailed to you—sign up here.