Omaha Police Fire More Than 30 Rounds at Robber With Pellet Gun, Killing Him and a Cops Crew Member [UPDATED]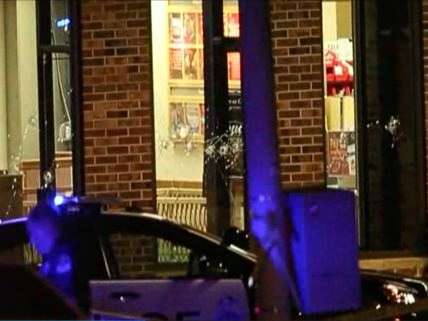 In June, explaining why he decided to let a TV crew from Cops tag along with his officers, Omaha Police Chief Todd Schmaderer said, "I'm proud of the department and want the professionalism of our officers on display for the city and the world to see." Last night some of those officers, accompanied by the Cops crew, stumbled upon a robbery in progress at a Wendy's in midtown Omaha. More than 30 rounds later, the suspect was dead, and a member of the TV crew was dying.
The Omaha World-Herald reports that the robber, who was armed only with an Airsoft pellet gun, did not fire any of the rounds, all of which came from the police. "No officers were injured and no suspects were considered at large after the shooting," the paper says.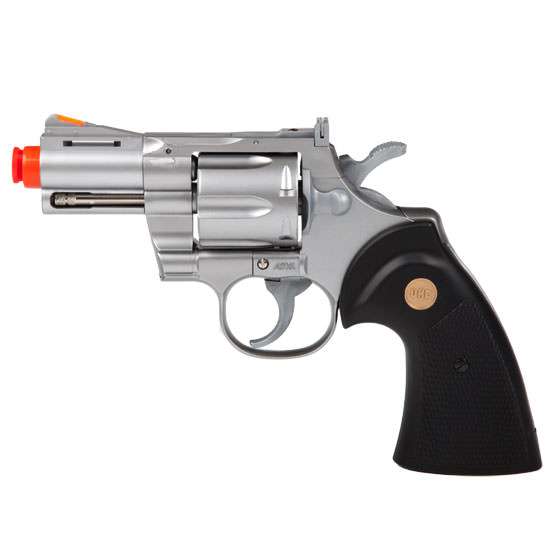 Since Airsoft guns can look a lot like the real thing, it may have been reasonable to view the robber as armed and dangerous. Yet the number of rounds in the absence of return fire seems excessive, and images from the scene (not to mention the death of a bystander) suggest they were not aimed very carefully. More information is expected at a press conference this afternoon.
Update: At a press conference today, Schmaderer said he was convinced that the three officers who interrupted the robbery "had no choice" but to respond as they did. The incident was captured by the Cops camera, and Schmaderer watched the video before the press conference. Contrary to initial accounts, he said the suspect, Cortez Washington, did shoot his pellet gun, which the police believed to be a real handgun when they returned fire. Schmaderer declined to say how many rounds they fired but said the number did not seem excessive to him. According to police, three witnesses confirmed that Washington fired the pellet gun twice, at Det. Darren Cunningham and Officer Brooks Riley. One of the rounds that police fired in response struck Bryce Dion, the Cops soundman, who died later from the injury. A grand jury will consider the evidence and decide whether criminal charges are appropriate.
[Thanks to Citizen Nothing for the tip.]