LA Schools' $1 Billion iPad Fiasco Ends After Corruption Revelations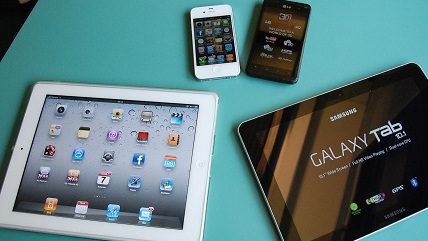 (HLundgaard / Wikimedia Commons)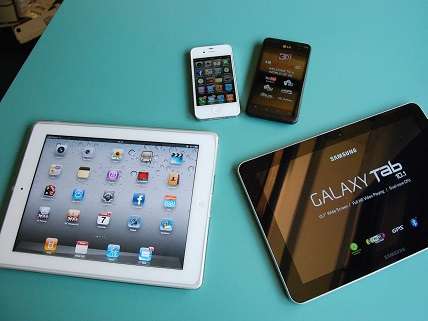 Los Angeles Unified School District is ending its billion-dollar iPad program, which has drawn widespread criticism for distributing expensive devices to teachers who didn't know what to do with them and students who kept losing or breaking them.
The costly program was considered a total failure, and it's little surprise that district officials have finally relented and scaled back. More surprising, however, are revelations that District Superintendent John Deasy may have engaged in some crooked bargaining to arrange the deal in the first place.
According to The Los Angeles Times, Deasy's previous connections to Apple and Pearson—the companies contracted to supply the iPads and instructional materials for them, respectively—amount to a conflict of interest. In hindsight, the bidding process that Apple and Pearson won to score the contracts seems biased in those companies' favor, The LA Times notes:
Last week, a draft report of a district technology committee, obtained by The Times, was strongly critical of the bidding process.

Among the findings was that the initial rules for winning the contract appeared to be tailored to the products of the eventual winners — Apple and Pearson — rather than to demonstrated district needs. The report found that key changes to the bidding rules were made after most of the competition had been eliminated under the original specifications.

In addition, the report said that past comments or associations with vendors, including Deasy, created an appearance of conflict even if no ethics rules were violated.
Emails obtained by The LA Times show Jaime Aquino, Deasy's deputy superintendent, advising Pearson officials on how to win the bid.
I should note that this isn't the first time Pearson has been accused of something like this. Pearson, a British company, is the largest publisher of education materials in the world, and its efforts to lockdown contracts for Common Core-aligned testing material have drawn scrutiny.
Still, the iPad fiasco hasn't dampened the district's enthusiasm for forcing costly new technology on unprepared students and teachers. Select LA schools will be trying out other devices this fall (some of which are actually more expensive), and Deasy is fairly pleased with that:
"We will incorporate the lessons learned from the original procurement process," he said.

"We look forward to refining our processes and ultimately achieve our vision to equip every one of our students with a personal computing device to help them succeed in the 21st century."
I don't run a bunch of schools, but this sounds like the exact opposite of learning our lesson to me.