A.M. Links: Pentagon Preparing Military Options in Syria, CBC Members Want "Police Czar," Space Probe Crosses Orbit of Neptune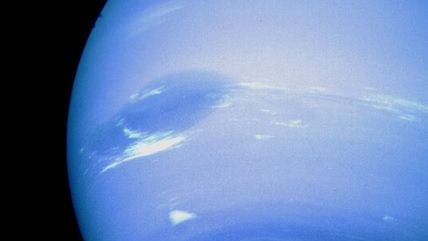 NASA

The Pentagon is preparing military options against the Islamic State in Iraq and the Levant in Syria, where President Obama has reportedly authorized aerial surveillance of the militant group. Syria's government said it would welcome the help of any country in its fight against Islamist extremists. The Islamist militia Dawn of Libya, meanwhile, claims it has consolidated control of Tripoli, the capital, and taken over the international airport. Egypt and the United Arab Emirates reportedly conducted airstrikes in Libya without informing the United States.

Several members of the Congressional Black Caucus, most of whom voted against an amendment to limit the transfer of military supplies to local governments just two months ago, would now like to see a national "police czar." No word about whether the position would be sunsetted at the end of President Obama's term. CNN, meanwhile, released an unverified audio recording that allegedly caught the sound of Officer Darren Wilson shooting Michael Brown. There are about 11 shots heard, with a two or three second pause in the middle of the volley.
Gov. Jerry Brown (D) signed a bill requiring phones made in California to include a "kill switch."
Ukraine's president, Petro Poroshenko, has dissolved parliament and called for new elections.
This year's Emmys were awarded last night. Stuff on television won.
The space probe New Horizons has crossed the orbit of Neptune on its way to Pluto.
Follow Reason and Reason 24/7 on Twitter, and like us on Facebook. You can also get the top stories mailed to you—sign up here.